Small in stature, big in heart, Rob Burrow has lit up Super League since 2001. At merely 5 ft 5 and weighing less than 11 stone, Burrow could not be further from the typical rugby league player. The diminutive figure has, however, defied all expectations to become a key talisman for the Leeds Rhinos in the modern era.
Playing his entire career with the Rhinos, Burrow has won every accolade available. His achievements up until now boast seven Super League titles, two Challenge Cups, three World Club Challenges, three League Leader's Shields, being named in the Super League Dream Team on three occasions and winning the Harry Sunderland Trophy twice for two man-of-the-match displays in the Super League Grand Finals of 2007 and 2011.
The latter made Burrow the first player to win the Harry Sunderland Award twice after he received a unanimous vote from all 37 judges.
Operating as either a half-back or hooker, the 'pocket-rocket' has gone on to make 486 appearances for the West Yorkshire outfit to date. The only negative from this statistic is the fact Burrow cannot make the grandeur of 500 before the season is out.
These 486 appearances make Burrow the fifth-highest appearance-maker of all time for Leeds. And, with 15 caps for England and five for Great Britain, Burrow will truly go down in history as one of the greats of the sport.
"Rob will be remembered as one of the greats of our game, not just in the Super League era but throughout the history of the sport", Brian McDermott, Leeds head coach
Right time to go
At the age of 34, many pundits and Leeds fans believe the half-back-turned-hooker has a few years left in him, especially as ex-teammate Jamie Peacock retired at the ripe-old age of 38. But Burrow has only being used sparingly by head coach, Brian McDermott, in the past few seasons. And, alongside often 'cameo' appearances, Burrow has been plagued by injury.
Even now Burrow is sidelined as the result of a shoulder operation and likely will not return for the Challenge Cup semi-final in a fortnight's time.
"I want to go out on my terms; I never wanted to carry on playing just to pick up a shirt and not be involved in the games. I always wanted to go out on a high and I think now is the right time to move on with the next chapter," Rob Burrow, speaking to BBC Radio Leeds
Retirement does not mean stepping away from rugby league for Burrow; he will take up a coaching role in Leeds' player performance department, as well as the club's youth and talent development programme.
"Hopefully I can pass on my experience and love of the club to the next generation in my new role", Rob Burrow, speaking to BBC Radio Leeds

"I am delighted he will remain at the club to pass on his enthusiasm to the next generation of players," Leeds Rhinos' Chief Executive Gary Hetherington
End of an era
The news, coming over a week since Danny McGuire announced he would be leaving Leeds in pursuit of promotion with Championship high-flyers Hull KR, really does bring down the curtain on the Rhinos' golden era in Super League.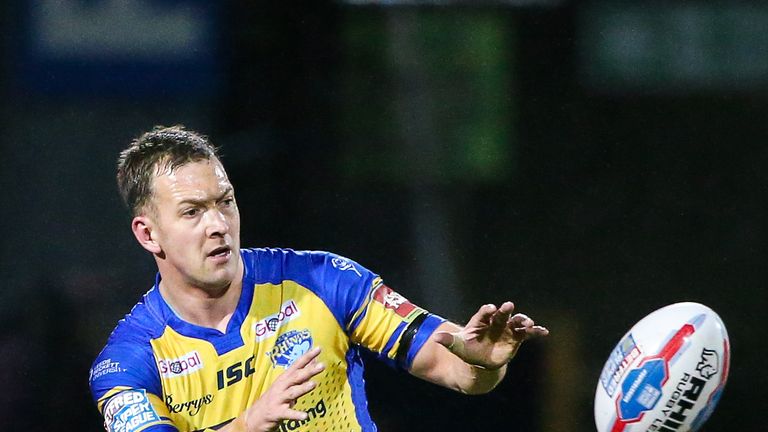 Just two years after Kevin Sinfield, Kyle Leuluai, and Jamie Peacock all bowed out of Headingley as vital contributors to a remarkable treble, both Burrow and McGuire will want to end their Leeds careers, as they have done throughout their time at the club, as Challenge Cup and Grand Final winners. It remains to be seen whether Burrow and McGuire can bow out in the same style.
A true 'one in a million'
Burrow certainly ranks as one of the most inspirational players to have graced the Headingley turf. As someone who never gave into the doubts over his size in the early part of his career, he provides a welcome example of strength through adversity and of a determination to fulfil his dream. Not just in the increasingly hostile relationships between fans in the Rugby League world, but in the tumultuous atmosphere in the country as a whole, Burrow really is a shining light.
Leeds players have often come under criticism in the past, for example, Zak Hardaker for his homophobic comment aimed at referee James Child, but Burrow is one of those stars whom fans of every club rarely have a bad word to say about. Indeed, his almost-fight with the then Hull FC forward, Epalahame Lauaki, in the televised 2010 Challenge Cup Final, showed the BBC audience the lengths that Burrow would go too to defend his teammates, even if it was a quite-ridiculous mismatch. A true David versus Goliath battle, Burrow never took a step backwards.
Diligent and honest on the field, respectful and respected off it, Burrow will, truly, be sorely missed by the Rugby League fraternity.