Dallas Cowboys head coach Jason Garrett is not a stupid man, but he routinely comes off that way. The confused look that he wears on the sidelines is hardly the only tell.
If the Cowboys win the Super Bowl this season, no thanks will be due to Garrett. In fact, every player on Dallas will deserve an extra game check for managing to achieve their dream in spite of Garrett. In reality though, Garrett's presence likely means that the Cowboys will fall short of their high expectations this season. While Cowboys owner Jerry Jones sees Garrett as the perfect motivator for the Boys, he's not fit to lead this team — or any other talented team, for that matter.
Garrett is exactly what you get when you hire and keep a mediocre coach in charge. He never rises to the occasion when the team needs to win a tough game and manages to single-handedly blow games that are in the bag. He's propped up by superstar players, but somehow evades the blame when he's called on to step up. Whether that's due to ignorant loyalty or sheer stupidity is anyone's guess, but it's certainly not helping the Cowboys win anything meaningful anytime soon.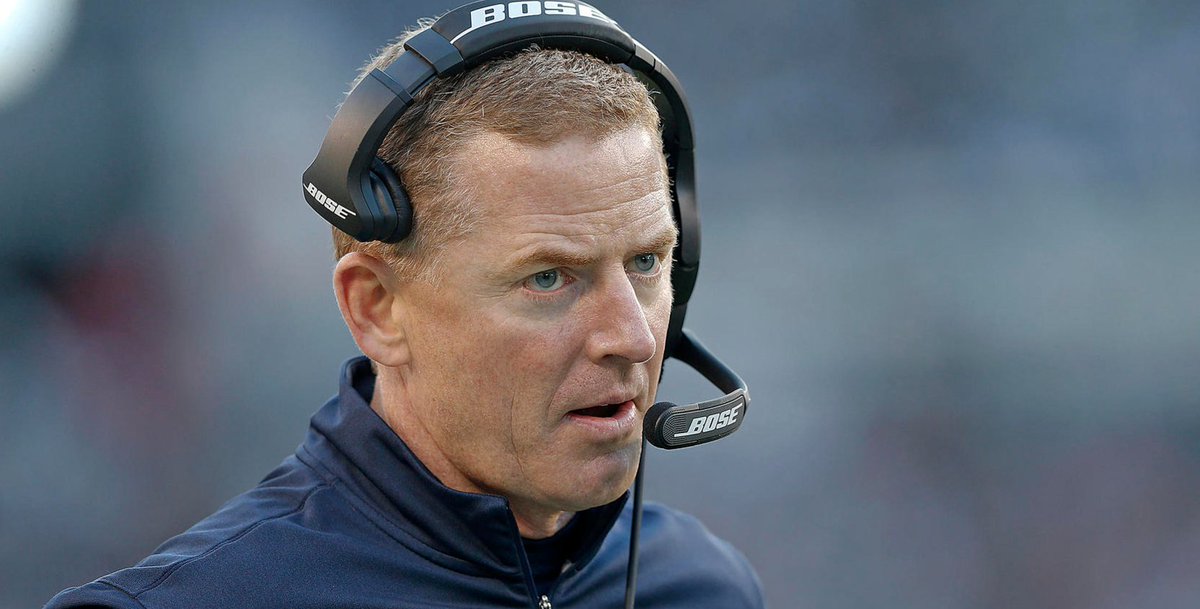 In six full NFL seasons, the Princeton alum has done little to nothing to demonstrate he's worthy of his cushy job security. He has compiled two winning seasons and one total playoff victory. In half of those seasons, the Cowboys were in the playoff hunt, but finished just outside the picture with consecutive .500 records. Coming off of a 13-2 regular season last year, he led the Cowboys… right back home. That was after a bye, too. Would a player who performed similarly over six seasons get the same treatment? Fox NFL analyst Eric Davis doesn't believe so.
"If I were a player at any position, and you say I played from six to eight years, and two of those years things went really well, the other years, I was average to below average," Davis told the Star-Telegram.

"Do you consider me a good player? This isn't personal, but your record tells me you're the other guy. He did what Jim Caldwell did with the Colts. When they lost Peyton Manning, they couldn't win a game. Garrett lost Romo (in '15), and he couldn't find a way to coach his team into winning games. He couldn't find a way to get it done."
Let's play a game. You can hand pick a roster and coaching staff from the current batch of NFL players and coaches with the intention of building a Super Bowl contender. How many of you would pick Garrett to be your head coach? Or even on your coaching staff? Unless you're as blindly loyal as Jerry Jones, Garrett isn't even on your radar. And this is the guy who's going to manage the Cowboys through a tough NFC East, the playoffs and then the Super Bowl? Keep wishing upon a star, Cowboys nation.