SEE ALSO: The best and worst of footballers on social media
PSG Brand Diego Costa As A Fraud
Football is social media gold and every club across the globe is trying to cash in on that fact. José Mourinho famously went on record for stating that games of football begin with the mind-games of the pre-match press conference but in the modern age, the mind games are now moving online.
Ahead of the return leg of Chelsea's Champions League clash at Stamford Bridge, their opponents Paris Saint Germain have been ramping up the animosity for the fixture.
The Ligue 1 champions have formulated a substantial social media campaign ahead of Wednesday's game as they bid to knock the Blues out for a second season running. One controversial post caught more attention than most – asking fans to 'Spot the Fraud' among a series of superhero pictures put together in a Vine post:
Vous avez trouvé le héros ? Ok, maintenant trouvez l'imposteur ! https://t.co/43863goxe1

— PSG Officiel (@PSG_inside) March 8, 2016
On the surface this cryptic dig may have confused some supporters, but after spamming the pause button, eagle-eyed viewers can spot Costa's face in amongst the images with the French giants seemingly mocking the striker's protective mask.
Whilst this bold social media move has upset some, for many (including myself) it just serves as another cringeworthy example of clubs simply trying too hard on social media. Fortunately, the Twitter mavericks that operate Paddy Power's social team quickly put the French side back in their place:
. @PSG_inside Spot the fella that cost £50m https://t.co/P8X5MdKCEP

— Paddy Power (@paddypower) March 9, 2016
Football Clubs Generally Have Shit Banter On Twitter
The real issue here isn't about professionalism or promoting a sense of fair play, I think everyone would appreciate a lively display of Twitter smack-talk before a big game – the problem is that professional teams have terrible chat, a shit sense of humour, low quality banter… however you want to describe it.
Nearly every club has been guilty of some form of social media blunder since the birth of Twitter, but some are considerably more cringeworthy than others.
Ahead of Manchester City's Champions League match with Roma, their twitter team attempted to taunt Italian legend Francesco Totti about his goalscoring record:
We're looking forward to hosting you @OfficialASRoma, and a legendary player such as Totti. He's never scored in England, has he? #CityvRoma

— Manchester City FC (@MCFC) September 30, 2014
As you might expect… Totti scored.
Thanks for the hospitality last night @mcfc. Looking forward to seeing you in Rome. You've never won a European game in Italy, have you?

— AS Roma (@OfficialASRoma) October 1, 2014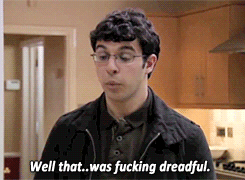 Could it get any worse? Well yes, as it turns out, Reading FC want to be considered for the 'Worst Banter on Twitter' award:
@OfficialBWFC Yeah….well…our Dad's bigger than your Dad….#readingfc

— Reading FC (@ReadingFC) January 17, 2014
Do Any Clubs Have A Sense of Humour!?
There are very few examples of clubs who actually hit the mark when it comes to creating genuinely humorous social media messages – Stoke City can boast to being one of them.
Stoke City know where to stick the spade in to find comedy gold. After Joleon Lescott tweeted a picture of a supercar after Villa's 6-0 demolition by Liverpool "by accident" (apparently the tweet was sent from his pocket), as the potters fans inside the stadium poked fun, the assault was also taken to Twitter:
21- '@JoleonLescott he's got a new car' is the chant from the Villa fans in the away end #SCFC 0-0 #AVFC

— Stoke City FC (@stokecity) February 27, 2016
Apologies for that tweet, it was sent from our pocket 😉

— Stoke City FC (@stokecity) February 27, 2016
Stoke City show that there is hope yet for professional clubs to spark an entertaining debate on social media platforms, yet so many get it so badly wrong.
Perhaps with all the embarrassing attempts flying around on Twitter, it'd be better if clubs kept their laughable performances on the pitch, rather than off it.