The race for the MLS Cup is upon us! With Toronto FC being the first team to the playoffs, the Galaxy moving into second place, four points behind FC Dallas, and Sporting KC five points ahead of Seattle for the sixth and final playoff spot, it's time to get down to business in MLS.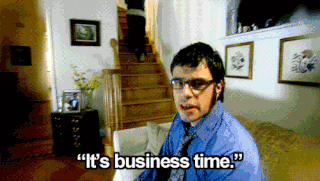 First, let's have a real discussion about how the playoff system actually works in American soccer, because it's nothing like the rest of the world, and to be quite honest, it's kind of stupid.
Start October 26
12 Teams in total in the series
6 Eastern Conference teams
6 Western Conference teams
Western Conference Final 11/20 and 11/27
Eastern Conference Final 11/22 and 11/30
MLS Cup 12/10/16
The top six teams in each conference (East and West) advance to the playoffs, starting with a  single-elimination knockout round between the No. 5 and No. 6 seeds in each conference. Think of it like a wild card playoff in MLB.
The only way to advance in the playoffs is by scoring more goals than your opponents. It's an aggregate point system, so goals matter more than wins.
After the knock out rounds, you have two games to beat your opponent, and the team that scores the most total goals moves on.
With Toronto FC and Dallas FC being the only teams to make it to the playoffs so far, the question is who do we think is going to make the playoffs, win the conference and then who will win the league?
It's looking like the race for the cup will really be between 5 teams. Dallas, Galaxy, Red Bulls, NYCFC and Toronto.
FC Dallas has built a solid roster mixed with youth and experience, which has obviously helped them secure a spot at the top of the table and in the playoffs. Hopefully Maximiliano Urruti can give the team the power up top, which they lacked last season. The player to really keep your eye on though is Kellyn Acosta. Being one of the few young talents to actually blossom out of the Dallas youth team for Oscar Pareja, Acosta actually gives FC Dallas a realistic chance at winning the Cup.
Galaxy, IMO, has the most stacked roster in the league, even if they have oldest players on the field. Their hope is to bring the cup home for the 6th time. They are pushing for first place, but not sure if their recent resigning of Donovan will give them the edge they need to beat out FC Dallas. The real talent on that team is Robbie Keane and Giovani dos Santos. Though Landon Donovan is stealing the spotlight, more for his return rather than his talent, Santos played like a true star, giving the Galaxy the points they truly need. When you think about it, Donovan returning, with his form, age, and legendary status is much like when Beckham came to the Galaxy and wasn't a starter, and Donovan was a little bitch about it and had a pity party with the press. Expect this time, no one is having a pity party, because they are acting like adults.
New York Red Bulls have been amazing to watch this year. Their battle for first place against rivals NYCFC and Toronto FC have made for an amazing season. It will be hard for any defense to prepare themselves for the duo of Bradley Wright Phillips and Sacha Kljestan (see article here). If I were to put my money on who will be in the final from the Eastern Conference, it would be the Red Bulls. Will they be MLS champs? I have no clue. I just know they will beat NYCFC, proving that you can't always follow the footsteps of your parents (Yankees, Manchester City) and just buy your trophies and bandwagon fans.
NYCFC, second to Galaxy, have one of the most star studded rosters this season, and probably MLS history. Though their locker room might seem more like a retirement home for some of their biggest players, they pack of a lot heat. Pirlo can still do free kicks, Villa still has the same aggressiveness, but Lampard is injured (yet again) and Mix still proving to be a waste of money, I don't see them going very far. They will make a good run, but history tells us that they will fall to the Red Bulls, and New York will remain red. They will always have next year to try and buy a trophy.
Toronto FC was amazing in 2015, and if you asked me last year who would have won the cup at the start of the season, I would have said Toronto without hesitation. With the power, skill and experience of Altidore, Bradley and Giovinco, they are set to be a wrecking force in the playoffs. The question is will Alitdore remain healthy? It's annoying to see all these articles saying that "Jozy is back", but to my knowledge, Jozy was never really that hot. Yes, he had an amazing season in the Netherlands, and a few good games with the national team, but besides his stint with AZ, Jozy hasn't truly been impressive since leaving Red Bulls to go to Villarreal. He couldn't even make it at Hull City. HULL CITY! He does good in qualifying matches, which means he is playing against national teams, which for the most part, are worse than the last place team in the MLS.
For Toronto to rely on Jozy, he needs to stay healthy, and if Toronto does make it to the final or even wins the Cup, it's not because of him, it's because of Bradley and Giovinco.
Let the games begin. Slappers only.