Jurgen Klopp has been a revelation since he joined Liverpool just over a year ago. From establishing a much-needed identity into a bland team, to enjoying a fine rapport with the fans; you'd think the German had been there for years.
In fact, Klopp has Liverpool actually looking like they may be a threat in the title race, something that we can only really say we've seen once, maybe twice, in the last…ten, fifteen years?
Nevertheless, even as a foreigner, when in charge of Liverpool there is one rule. One cardinal sin. One simple thing you do not do; praise Manchester United in any way, shape or form.
And guess what. He did it.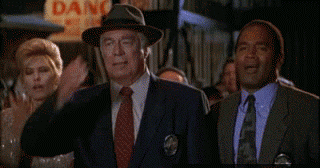 Klopp was reminiscing about Liverpool's Europa League knockout win over United last season on their way to the final, and it was all going so well, championing the atmosphere at Anfield and praising his team's display.
But then… Well, read for yourself.
"Those Europa League games were really nice. Both games were intense and competitive.We were better in the first game at Anfield. We had a fantastic atmosphere and the players were inspired by that.

"It was my first time at Old Trafford for the second leg. Maybe people don't like to hear it, but there was actually quite a good atmosphere there too!

"It changed the game a little bit and it was real proof of what an atmosphere can do."

Jurgen Klopp to the Liverpool Echo.
Take a moment to imagine Brendan Rodgers saying that…
Aye, he'd have been crucified. Though, perhaps its worth taking into consideration that he probably would have phrased it in bizarre fashion, something akin to a David Brent parody.
Jurgen is rather more charming, though, isn't he? Plus, that catalog of charming and ludicrous facial expressions is endearing.
He'll get away with it… This time.