Sam Allardyce's spell as England manager didn't climax with a humiliating group stage exit of a major tournament, but instead with a secretly filmed meeting between the doomed Three Lions boss and some undercover Telegraph reporters. We were all wondering how the one-time Bolton coach could have shown such an astonishing lack of judgement, but now the veil has been lifted, in just five simple words.
'Go on, lad. No problem.'
These are surely five words that can only precede an act of extreme stupidity.
I'm a professional football player with a list of indiscretions worthy of its own Wikipedia page. I've just clawed back a scrap of credibility following a half-decent season in the Championship with Burnley after years in the wilderness (or "QPR" as its known coloquially). Should I place illicit bets on football games, in direct contravention of Scottish FA guidelines?
'Go on, lad. No problem.'
Alex Ferguson once hand picked me as his successor, but now my once promising managerial career is floundering after a disastrous spell in Spain. I've been offered a shot at redemption with Sunderland, and although they've spent the last five seasons trying to stave off relegation, the owner has assured me they're a club on the up. Should I take up the offer?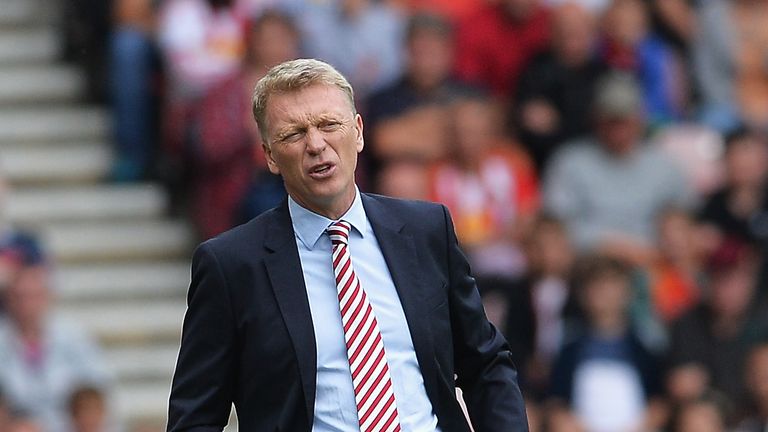 'Go on, lad. No problem.'
I've spent my whole career toiling away at midtable teams, and now – at long last – my country has bestowed me with the honour of being national team coach. A couple of shady looking businessmen have just asked for my advice on how to circumvent rules governed by my new employers. Does this sound like a good idea?
Sam Allardyce caught on tape telling undercover journalists he can get them secret supplies of Marmite. pic.twitter.com/eALZ2Lb0cM

— anonymousloyalist (@anonloyalist) October 13, 2016
In fact, that last one is pretty much what happened – at least according to Scott McGarvey, the agent who arranged the meeting which cost Big Sam his dream job.
In an interview with Sky Sports News, a guilt-ridden McGarvey revealed how he blamed himself for Allardyce's sacking last month.
"He's got to feel I'm responsible because I'm the one who's brought him to the meeting but he's only come for me,"
Hindsight is a wonderful thing, Scott. But could you really have been expected to know that this would land Big Sam in trouble? It's not as though there's any precedent for this sort of stuff.
And besides, Allardyce is a grown man capable of making his own decisions. He must have thought long and hard about whether this was the right thing to do.
"That was all it was about. I phoned Sam and he said: 'Would it help you?' I said it would definitely help and he said: 'Go on, lad. No problem.' That was it."
Oh…