It's often difficult to agree with people who spout words about tattoos being an expression of one's inner-self. I find it hard to believe that a fire-breathing unicorn gliding over a bed of roses while being accompanied by three angels is an accurate representation of your personality. Maybe I'm just being facetious.
Of course, you should feel entitled to do with your body what you will, you know, as long as it isn't against the law. You can never please everyone; one man's dream tribal tattoo is another's nightmare.
SEE ALSO: Liverpool to wear new kit for Manchester United game
But former Liverpool defender Daniel Agger hasn't done anything daft like that. At least, not on this occasion.
Now retired, the 31-year-old has added two Liver bird (the club's badge) tattoos to his existing 'YNWA' one on his fingers, and he revealed how he got that original one done as a way to end transfer speculation back in the days when he wasn't constantly crocked.
"The timing was quite good – there were a lot rumours about sending me to another club for a lot of money and I knew inside myself that I was staying.

"Somehow I wanted to show that to the world and this was a way to show it. Two or three days before the transfer window closed, I basically closed the talk with that.

"It's not only the club, it's also the city. It's everything about it – I still miss Liverpool."

Agger to Tattoodo
Those are the tattoos I can get on board with; the ones with meaning. Well, those and the ones with glaring spelling errors…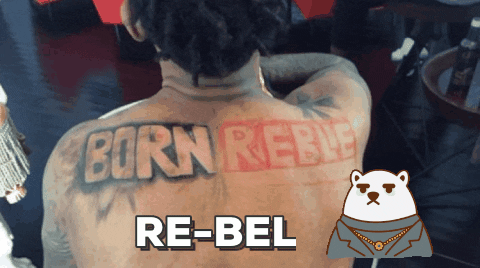 What can I say? It's just reassuring to know that there are actual humans out there making worse life choices than yourself, right?