When Jose Mourinho returned as Chelsea manager for a second time on June 3 2013, there was a sense of completion, as the matured coach came home after his foreign adventures and looked to settle. Although it's rarely how modern football works, some people would have predicted that he would stay until retirement.
"I'm one of you," he declared. "In my career I've had two great passions, Inter and Chelsea. And Chelsea is more than important to me."
SEE ALSO: Should we really class Ryan Giggs as a Premier League icon?
We all know how the story panned out, though, and when Mourinho returns to Stamford Bridge on Sunday it will be in charge of Manchester United, a thought lots Chelsea fans would have dreaded for many years.
It was hardly a straightforward passage to getting the job he always seemed destined to have. Sacked by Chelsea in December last year after a horror start to the season, some were quick to suggest he had "lost it".
That "horror start" including losing nine out of 16 league games with a team which had just won the title. Perhaps the critics were correct. Maybe he had lost his touch.
Undoubtedly eager to silence his doubters, Mourinho took up at United on May 27 to much fanfare and, in truth, the jury is still out on his impact so far.
Odd selection choices, an inability to determine where best suits world-record signing Paul Pogba and a run of three successive defeats – to Manchester City, Feyenoord and Watford – in September hardly put his critics in their place.
However, there was something a bit more 'vintage Jose' about the 0-0 draw at Liverpool on Monday. Not a classic match by any stretch – in fact, it was a generally tepid game of football.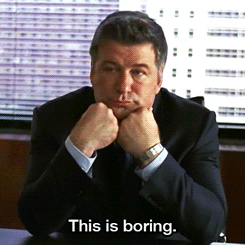 But the United manager's setup and tactics in a huge match were more or less spot on. In true Mourinho style he went to Anfield looking to silence the crowd, stop the supposedly 'swashbuckling Liverpool' from playing to their strengths and come away with a point.
And that's exactly what happened.
Backhanded compliments from bitter Liverpool sympathisers were always going to come, questioning Mourinho's pragmatic approach.
"I don't think there's anyone better in world football as a manager at nullifying the opposition."

Jamie Carragher on Sky Sports.
Granted, United did not win and their two main stars Pogba and Zlatan Ibrahimovic endured miserable performances, but it went some way to restoring Mourinho's reputation as a shrewd organiser and tactician.
But Sunday's trip – or return, if you will – to Chelsea is similarly important. It is the start of a tough run which includes matches against Man City, Fenerbahce in Turkey and Arsenal inside a month.
It seems unlikely that Mourinho will take his men to Stamford Bridge looking to take a victory, but they are already five points behind City.
A poor result at Chelsea could be a hammerblow which would potentially derail United and that would be the worst start to such a difficult four weeks.
The draw at Liverpool reminded everyone of Mourinho's nous, but if his next visit to Stamford Bridge is anything like his last Premier League game in charge there – a 1-0 defeat to Bournemouth – Chelsea could just slam the first nail into the Special One's coffin.