John Barnes is an icon and was one hell of a footballer for the likes of Watford, Liverpool and England. His quality speaks for itself, so why is his legacy in this great game a song?
When people remember John Barnes or meet him in the street, most of them are after one thing. Not an autograph, not a story about his days as a top footballer – they want him to do the rap from 'World in Motion'.
It sounds ridiculous to suggest that a footballer with the skill and ability of someone like Barnes is reduced to having to sing a song in order to keep his name in the spotlight. Many supporters up in the north still consider him to be one of Liverpool's greatest ever players, but the general consensus when you hear his name is this song.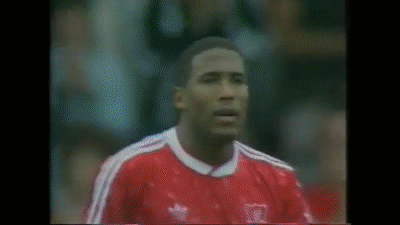 SEE ALSO: The real Luis Suárez has already conquered the beautiful game
Yes, it's a great song, and it represents a fun point in the history of the English national team. But that's where the admiration should begin and end. People should be recalling his many trophies with Liverpool or his wonder goal against the footballing giants of Brazil, because he honestly was that good.
"Players like John Barnes come along just once in a lifetime"

Tom Finney
His charm and wit never goes unnoticed and that is certainly a good thing, but deep down surely he wants younger generations to one day be hearing about some of the great things he accomplished in the beautiful game. We can hope that grandfathers and fathers in future years will do that for their offspring, but it isn't enough.
Barnes' fellow teammates have all called him one of the greatest players they've ever had the pleasure of lining up with, highlighting his skill and never say die attitude as two key reasons for that. Hell, he even stuck with Watford way longer than people thought he would because the bloke just wanted to help this underdog side thrive against the odds. So what happened? They reached the FA Cup Final with Barnes playing a key role in their run to Wembley.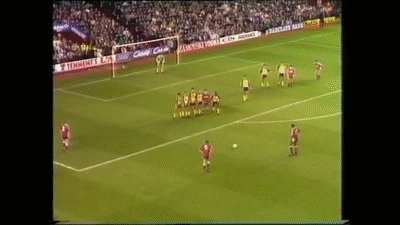 SEE ALSO: The nearly clubs of the Premier League's history
So stop singing the bloody song. Stop. Two First Division titles, two FA Cups, one League Cup and one PFA Players' Player of the Year Award. Those are the key facts you need to be reciting when you either talk about or see John Barnes. He is an icon within the English game and that will never change – we need to ensure that.
Barnes was overlooked, just like these Liverpool Premier League signings…