Having a bad day every once in a while is just part and parcel of being a human. Having a bad week is a bit crueller and having a bad couple of years is downright unfair. Just ask poor ol' Mathieu Valbuena.
The diminutive Lyon playmaker seems to leave a trail of destruction in his wake wherever the 32-year-old goes, and through no real fault of his own. Since June 2014, it's like he has been some kind of catastrophe beacon.
First of all, there was the sex tape scandal involving Karim Benzema, with the Real Madrid star allegedly involved in the blackmailing of Valbuena after someone came into possession of a video containing explicit material.
SEE ALSO: The reason why Adebayor is still without a club won't surprise you at all
A transcript of a phone conversation between Benzema and a childhood friend Karim Zenati was then released, with the pair talking about how the striker had met with Valbuena and told him about how the person in possession of the tape would destroy it if they met up. The midfielder then obviously went to the police.
That is still rumbling on in the background, with the pair ultimately unable to be called up to the France squad for Euro 2016 because they weren't allowed to have contact with one another. Valbuena the clear victim here.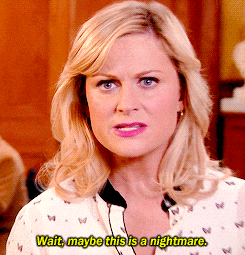 And now fast-forward to October. On Sunday, Valbuena was bizarrely the subject of online trolling, with rumours spreading on Twitter that he had died (!). It's difficult to see where exactly these claims came from, but they were certainly taken seriously in some parts.
The french international soccer Mathieu Valbuena found dead in is home. He dies at 32
Rest in peace pic.twitter.com/1UY7vH71Ub

— Dylan (@BenMende23) October 30, 2016
This 'news' prompted Lyon into action on Monday morning and they condemned the "shameful" and "inhuman" rumour spreading… You'll also be happy to know that they confirmed he is actually alive and well, too.
Mathieu Valbuena est heureusement bien vivant contrairement à ce que d'ignobles individus colportent sur twitter. (1/2) pic.twitter.com/AP6TlFgEJg

— Olympique Lyonnais (@OL) October 31, 2016
For the non-French speakers, the tweet translates to…
"Mathieu Valbuena is fortunately alive contrary to what vile individuals say on twitter"
L'Olympique Lyonnais est horrifié devant de tels agissement honteux et inhumains. (2/2)

— Olympique Lyonnais (@OL) October 31, 2016
"Olympique Lyonnais is horrified by such shameful and inhumane act"
Now, I suppose you could look at this one of two ways; either that it's sad that Valbuena continues to attract such ridiculous situations or that, you know, his bad year hasn't actually culminated in his death.