When a dog becomes neglected it will often end up at a rescue home, as organisations battle for the well-being of animals. What happens when a footballer becomes forgotten and dusty? He goes to Nice.
Certainly that's how it has seemed in the last couple of years. Hatem Ben Arfa enjoyed a stunning renaissance on the south coast of France last season, scoring 17 goals in 34 Ligue 1 appearances after descending into obscurity with Hull and Newcastle United.
SEE ALSO: Liverpool have set a very impressive Premier League record
His form in Nice earned him a summer move to PSG and, while he's not enjoying himself much there at the moment, that shouldn't take anything away from his campaign last year.
This season's Ben Arfa is very much Mario Balotelli. The Italian became something of a joke at Liverpool and then upon his return to AC Milan last term, where he scored just once in 20 Serie A games.
He already has six goals in as many appearances this term and looks to be enjoying football again. 'Reborn' is the term.
So who are Nice going to rescue next?
Well, why not Mamadou Sakho?
The Frenchman hasn't played for Liverpool since his ban for using a fat-burner which was later found to not be on any banned substance list – well done, UEFA! He was then sent home from the club's summer tour of the United States for not respecting the rules put together by Jurgen Klopp.
And now Balotelli is urging Sakho to join him in Nice.
"I speak to him from time to time. What a waste a player like that doesn't play. He's one of the best defenders I've come across.

"He should play every game. He should leave. If he wants to come – I'm going to ask him. I'm really going to ask him. In January? It would be good."

Balotelli to TF1.
Imagine it, Balotelli joined by Sakho. Neither has ever been far from being in the news for the wrong reasons… Perhaps together in Nice they'd both mature into cultured citizens.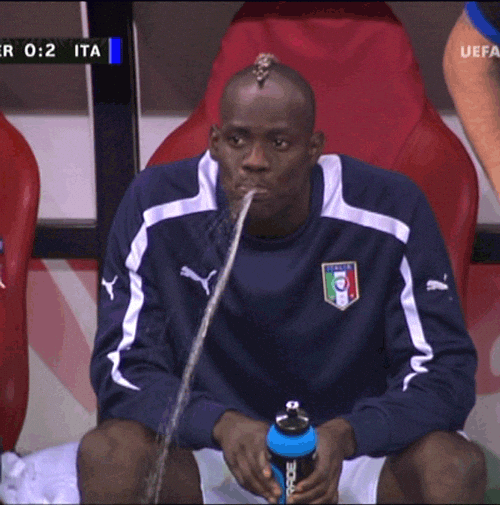 You can just picture them skipping along the Promenade des Anglais, admiring the Baroque influenced architecture, basking in the gardens of the Chateau. Let's not forget cooking Nice's famous local delicacy of Pissaladieres, an olive, onion and anchovy tart.
Failing that, there are always bars and speed boats.
Balotelli and Sakho need the French Riviera, and the French Riviera needs them.