After spending 27 years at the very top in football, becoming one of the sport's greatest managers of all time and overseeing what can only be described as a dynasty for much of his time at Manchester United, Sir Alex Ferguson was never going to achieve what he did without ruffling a few feathers.
Whether it was riling Liverpool managers and fans at every give opportunity (come on, neutrals, you know you miss his Scouser baiting), clashing with Arsene Wenger or scaring the life out of officials, Fergie always seemed to be 'at it' with someone.
SEE ALSO: The one signing that can pull Manchester United out of the shit
And the fact that the 'hairdryer treatment' – essentially a term for screaming at his players – was one of the most well-known phrases related to the Scot, along with 'squeaky bum time' and 'Fergie time', sort of says it all.
You'd be watching a United match in which Fergie's team had been terrible in the first-half and it was difficult – United fan or not – to not feel a little scared for the players as they headed in for half-time.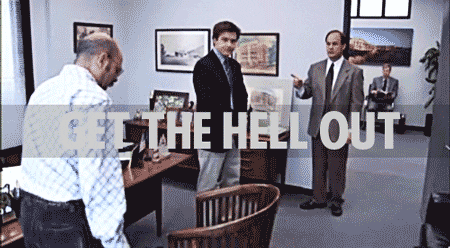 The thought would conjure up mental images of boots flying around the dressing room (see David Beckham), diminutive players getting stuffed into lockers and Fabian Barthez enduring waterboarding for attempting – and failing – to dribble around an approaching striker.
Wayne Rooney said in his book that there was "nothing worse" than the hairdryer treatment, but, as it turns out, our fears regarding the frequency of such verbal bombardments may have been slightly misplaced.
"There was a lot of myth about it. It happened about half a dozen times in 27 years and the players will tell you that.

"The problem for me was if a player answered me back, I headed towards them. That was my problem.

"Jock Stein always said to me, 'Leave it until Monday to talk to them,' but I said I couldn't wait until Monday. So, on a Saturday after the game, I told them exactly how I felt, because we had trained at a level all week that I expected to win every game.

"Then the next day it is pushed aside and I'm prepared to win again. I never ruled by fear."

Ferguson at the World Business Forum in Milan.
Looking back, considering United won everything – and that is literally everything – it's more reasonable to think that perhaps Fergie wasn't as bad as the stories suggested.
But then you think… Imagine many of the post-Fergie era performances were produced with the terrifying Scot in charge. Hell, he would probably have dismembered Marcos Rojo about three times alone.