In 1986, Germany was still a nation divided, and German representatives from different sides of the wall met in a high-stakes quarter finals tie that would become legend.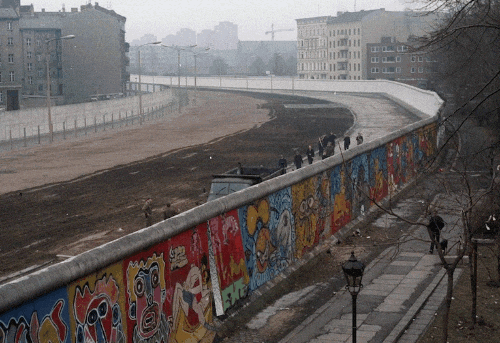 From East Germany, Dynamo Dresden were the heavy favourites. Nobody gave their western counterparts, Bayer Uerdingen, an earthly prayer.
A run like no other
The first round pitted Uerdingen against Maltese cannon fodder Żurrieq. Remarkably, Uerdingen's 12-0 aggregate win was not the biggest of the round.
That honour went to AIK Solna (of Sweden), with the side meting out a 13-0 aggregate annihilation of Luxembourger part-timers Red Boys Differdange.
See also: FC St Pauli: The football team the Bundesliga needs
A second round tie with Galatasaray represented Bayer Uerdingen's first real test. After a 2-0 win in the first-leg for Uerdingen, the East German side claimed a 1-1 draw in the Turkish capital.
The hand of fate then drew Uerdingen against Dynamo Dresden.
The Quarter Finals
The winner would face Atletico Madrid in the semi-final – the loser would be consigned to a footnote in the history books.
At a canter, Dresden ran out 2-0 winners in the first-leg.
https://www.youtube.com/watch?v=ljI8KaXayoc
As far as Dresden were concerned, 'humiliation' is nowhere near adequate to describe what followed.
In the second-leg, Dresden carried on from where they left off. Any 'humiliation' appeared to be Uerdingen's, as the Dynamos lived up to their name.
A half-time score of 3-1 did not flatter Dresden, and it is even reported that Uerdingen's manager had openly conceded defeat. 5-1 down with 45 minutes to go.
Bayer Uerdingen – 23 minutes in heaven
If those reports are true, then never, in the field of sporting combat, has reverse psychology worked so well.
Uerdingen emerged from the dressing room as men possessed.
SEE ALSO: Who would thrive under Klopp at Anfield?
A penalty for Wolfgang Funkel put Uerdingen back in the game. Lárus Guðmundsson then scored the equaliser for 3-3. Of all players, Dresden's Ralf Minge then netted an own goal, and Dietmar Klinger added his name to the scoresheet moments later.
Unbelievably, Uerdingen were now level on aggregate at 5-5. However, they needed another goal to avoid an elimination on away goals.
By this time, Dresden's back three had become Curly, Larry and Moe after several double vodkas.
With their attempts to retain the away-goal lead becoming increasingly fraught and comedic, another Uerdingen penalty was inevitable. Indeed it came, and Funkel once again kept his nerve, making it 6-3.
In just 23 mintues of football, Uerdingen had turned a 5-1 aggregate deficit into a 6-5 advantage. For the first time in the entire tie Uerdingen were going through, but they were not through by a damn sight.
The People's Champions
With seconds remaining, Wolfgang Schäfer thrust the final proverbial blade into a shell-shocked Dresden. The final score, unbelievably, was 7-3 to Uerdingen.
It was a half of football worthy of the Cup Winners Cup itself, but football is seldom a fairytale. Eventual runners up Atletico Madrid dispatched Uerdingen in the semi finals. Be assured, the Germans went down fighting…
Bayer Uerdingen's comeback will give Arsene Wenger a token of belief that his Gunners can overcome Bayern Munich's 5-1 first-leg win. But when Arsenal fail miserably, these boys will be waiting in the wings to replace Le Professeur.