Didier Drogba is a Premier League legend, no doubt; with four Premier League titles, four FA Cups, three League Cups and one Champions League. Most of which he played a key role in winning, especially in the cup finals, scoring in all four FA Cup finals, all three League Cup finals and of course the 2012 Champions League Final.
It's this kind of record of being the big player for the big occasion that must cloud people's minds when it comes to his overall contribution. In terms of goals, in his eight seasons in the Premier League (not including his one season comeback), it's pretty shocking reading!
Drogba record in finals: 4 goals in 4 FA Cup finals, 4 goals in 3 League Cup finals and 1 goal in 2 CL finals. Total: 9 goals in 9 finals!

— Chelsea Overload (@CFC_Overload) May 20, 2012
Drogba signed for Chelsea from Marseille in 2004, simultaneously to 'The Special One' Jose Mourinho coming to west London, together along with a side of seemingly endless riches, they dominated the Premier League in their first two seasons with back-to-back title victories.
However, Didier Drogba was at the forefront for criticism by many football fans. pundits and commentators alike with his antics of diving and overall nonsense behaviour – far from the much-loved hero status he enjoys today.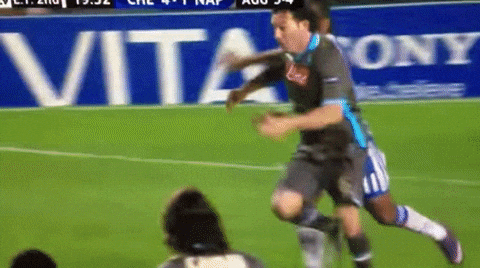 His total goals over these two title-winning campaigns was a paltry 22 in 55 appearances. These 22 goals were split pretty evenly between each season with 10 in his first and 12 in his second. This isn't exactly the record of a Premier League legendary hitman. As a comparison, even Josh King down at Bournemouth has 11 goals so far this season with nine games left to play!
The season after though, in 2006/7, was finally much better as the Ivorian got to 20 league goals from an almost entire Premier League campaign of 36 appearances. Ironically, however, Chelsea failed to win the league title that year despite their main striker finding his scoring boots. If you thought this in when Drogba would go on and continue to be a goalscoring force well not quite.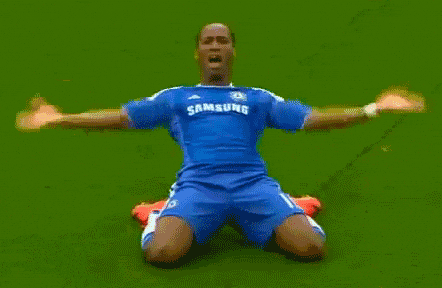 An injury-hit season in 2007/8 limited his appearances to just 19 and the season after he would have only 24, but despite his lack of game time, a goal scoring return of just 13 goals in total from both seasons combined is pretty shameful.
As again, it must be stressed he is playing for Chelsea here, not some also-ran of the Premier League. Even Jermain Defoe knows how to find the net playing for a team like Sunderland, for crying out loud. He's got 14 goals already this season and he is bottom of the league!
2009/10 is when Didier Drogba really found his form as he finally put in the type of season you come to expect from the spearhead of a team like Chelsea chasing for honours on all fronts. In his 32 appearances that year he fired in 29 goals and shot Chelsea to a third Premier League title and a Golden Boot all for himself. If you think the season after this form continued then you're wrong. Big time. 36 appearances the reigning Golden Boot winner made in 2010/11 and 11 goals is what he got. ELEVEN. Shocking.
Aah but 2011/12 was a great season though right? This is the year he scored in the Champions League Final and scored the winning penalty in what was thought to be his last ever kick of a football for Chelsea, until he made a comeback a couple of years later. Well not so much, taking the Champions League aside, Drogba scored five goals in 24 appearances as Chelsea finished 6th that season. They finished behind Newcastle for goodness sake! Drogba ended up scoring more goals in the Champions League than in the Premier League that season. That's how toothless he was.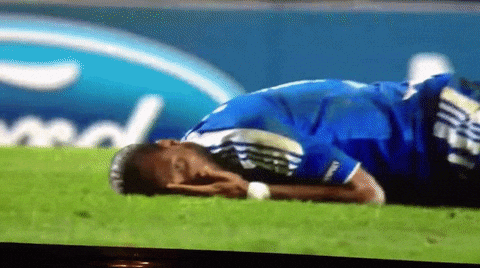 It would be fairer to say that Drogba should be remembered as a legend who was playing in the Premier League to be precise, as his goalscoring record of 226 games and exactly 100 goals scored is not one that screams 'legend'. In comparison, his own team-mate, Frank Lampard, scored more goals in the league than this over the same period of time between 2004 to 2012 with 105, and that was from midfield!
Even Dion Dublin of Coventry, Aston Villa and Homes Under The Hammer is a member of the Premier League 100-club, with a Golden Boot to his name that he claimed in 1998. So to have 100 Premier League goals is good, but over a period of eight years, it's an average of just 12 to 13, and as a striker of a team that won three league titles in his period, it's not something to be writing home about too much.
Drogba's 'comeback' season has been discredited from the stats. But if it wasn't to be, it would make his average look even worse, with the Ivorian only scoring four goals in his 28 appearances in 2014/15. Even though Chelsea won the league title, he was clearly not the same player, with John Terry even scoring more than that with five.
Didier Drogba – the legend that scored big goals for the big occasion, just don't completely rely on him for a league campaign, though.