Mesut Özil has never quite managed to replicate the form that arguably, just four years ago, made him Europe's second most wanted man after Gareth Bale.
He yielded nine goals from thirty-two league appearances in his final season at the Bernabeu (2012/13), and it was a remarkable return which prompted Wenger to bring him across the English Channel.
Sadly, Mesut Özil has found the past four years of domestic action hugely frustrating. Instead of winning a glut of Champions League and La Liga titles with Real Madrid, he has laboured to just two F.A Cups with Arsenal.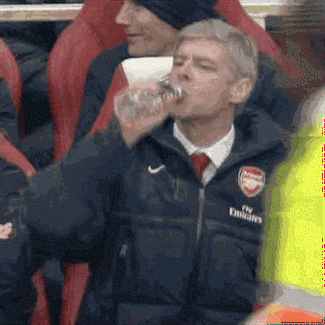 SEE ALSO: Arsenal's foolproof plan to oust Wenger
Özil to be redundant under new man
With Alexis Sanchez now part of a more potent front three, which gave Arsenal an improved finish in 2015/16, Özil will become thoroughly redundant at Arsenal over the next several years if he refuses to move. The appointment of a new Arsenal manager also appears imminent, further adding to the factor of uncertainty.
There are also ten Premier League games remaining in 2016/17, which gives Arsenal plenty of time to fall out of a Champions League berth altogether.
Even William Gallas, a man who has played for all of London's 'big three' has had no hesitation in reasserting his blue leanings:
??‍♀️ London is Blue, says William Gallas https://t.co/3T14gdDcxe

— Standard Sport (@standardsport) March 31, 2017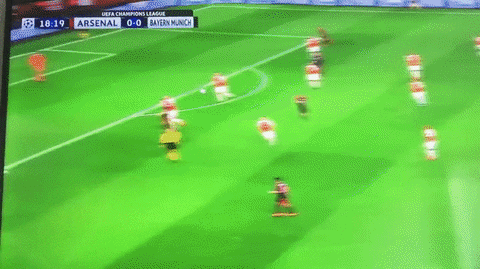 SEE ALSO: The argument AGAINST Özil sharing a pitch with German teammate Muller
For thine is the kingdom
Luckily for Özil, he may yet find salvation in his own kingdom, with the scarlet-clad giants of his homeland, Bayern Munich, quickly approaching a vital period of transition.
In the event of a move to Bayern, he would be reunited with German international teammate Thomas Müller. This is, of course, provided that Müller himself does not depart for apparently greener pastures. Indeed, there are already rumours of "advanced talks":
Bayern Munich are in Advance talks to sign Ozil from Arsenal and they feel they can sign him cheaply as well. [ @MufcinNews ]

— indra™#MUFC (@_indrajaya_) March 30, 2017

The two could prove an excellent combination at Bayern. While Müller thrives through the centre, currently creating around four times as many assists as Özil in league games.
Özil would be the perfect foil. On average, Özil plays more than twice as many successful passes as Müller in league games, marking him as a potential bridge between wing and centre.
Now both 33 years old, Müller's current midfield partners Franck Ribery and Arjen Robben are still the equal (or better) of many far younger and lither international players in a similar on-pitch position. However, time is running short for both of them.
Would Mesut Özil be a true asset to Bayern, or should he stay at Arsenal and potentially rot there for the rest of his domestic career? Leave a comment, or relive a happier time for the Gunners.