So, it's happened. Someone has valued a bloke whose mum still ties his laces at £165.7million. Someone is willing to pay the annual wages of 5212 nurses for a teenager; the world, truly, has gone mad.
But, in some ways, it hasn't. Because we all know that the footballing market is broken and we all know that these sort of figures can be batted around for fun by pretty much any top club these days.
The world of football transfers feels like an entirely different planet to the one that most of us live on.
When nine figure sums that could be paid for a fella to finish his A Levels are blasted across the news, we all switch off to some extent. Maybe it's a form of protection from mental breakdown that we football fans have evolved to develop.
Because the sickening sums in our 'working man's game' will never, ever be anything close to any type of reality for any of us.
Kylian Mbappe has chosen to sign for PSG because he wants to play with Neymar. He's asked for an annual salary of €16.8m. (Source: L'Equipe) pic.twitter.com/W1luNt0BGl

— Transfer News Live (@DeadlineDayLive) August 11, 2017
For the fans, the three, four or five hundred pounds a year on season tickets often comes close to breaking the bank.
For the players, the thirty, forty or fifty thousand pounds a week often isn't generous enough. And that's among the lesser paid, chaps.
So we close ourselves off to it. Golden Balls Neymar Jr, for example, earns in a week after tax what the average Brit earns in twenty years before it.
And for considerably less work, we're confident in that; it really is quite sickening, so something has to take our minds off it and return the sanity.
We could depress you further and tell you that one Kylian Mbappé would potentially pay for 85,854,922 malaria nets and, therefore, save 171,709,845 every year for four years. Or, on a lighter note, we could imagine how much trivial things would cost if sold on the football market.
A much better idea, we're sure you'll agree.
@GaryLineker Most expensive transfers in football history…trend makes today's transfer market look acceptable, other than 1 or 2 outliers? pic.twitter.com/9lQ1v3Cv3Q

— Zed (@zedcapital) August 5, 2017
So cheer up and forget it all. That way the world won't seem so bleak…
1) A pint down your local – £16.75
Some might argue that London pubs have been following the football market a touch too much with their over-inflated prices. Should a top club make a purchase down their local, we think they'd probably see the above as good value.
2) Freddos – 30p
The little buggers couldn't get any costlier anywhere, really.
3) A Big Mac meal – £42
The absolute dog's proverbials. We've all succumb to temptation post-football match when the train is looking just a little too far away. Thank the heavens, therefore, that it's not the Premier League who prices these glorious meals. We've already paid six quid for a dodgy one at the football. And they're nowhere near Big Mac standards.
4) Watching West Brom bore you in Autumn – £30
Haha, wait, the Premier League do actually price this one. That's not inflated or, in fact, a joke. Well, yes, it is a joke but you know what we mean. Extortionate.
5) The earth that Kylian Mbappé walks upon – £16,000/cm²
The man is the reincarnation, after all.
6) Graff Diamonds Hallucination watch – £368bn, your house, children, parents, pets and pretty much everything else that means something
The world's most expensive watch sells for $55m, so you can imagine how much you'd pay in the football market.
7) The air you breathe – £1 a minute
Sorry, guys, there's no such thing as a free lunch. Especially not in the football market.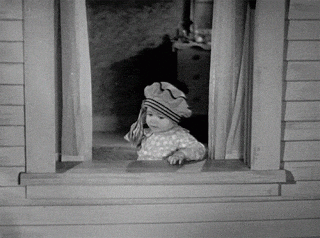 That probably didn't actually manage to cheer you up at all.
Sorry about that. But do just try to forget it all; all the millions poured into footballers' and clubs' pockets whilst we slave our backsides off to make it to the stadium on a Saturday. Easier said than done, we know.