It's safe to say that Jacksonville Jaguars' No. 1 pick (fourth overall) in this year's draft, Leonard Fournette, is a beast. At 6-feet 220 lbs, this Hulk-like constructed running back was seen running over college players like a child stepping on ants when he was at LSU. However, after his very first preseason game, Fournette had some interesting words that might cause Pro Bowl veterans to foam at the mouth.
"I think, to me, it was really easy," said the running back about how life in the NFL has gone so far. "It's a lot slower than I really thought."
Leonard Fournette scores the first touchdown of his illustrious Hall of Fame career! Jaguars up 17-3 on Patriots. Congrats, @_fournette! pic.twitter.com/RYzAh3LNR7

— Big Cat Country (@BigCatCountry) August 11, 2017
Wow. Seriously dude? Don't get too cocky just yet, homie. First of all, it's only August. It's great that the speed of the NFL during training camp practices and ONE game has been slow for you, but again, it's only August.
Yes, a lot of rookies come into camp overwhelmed by the pace of the professional game, but you also haven't faced the full speed of the NFL yet. Not to mention, facing the defending Super Bowl Champs, New England Patriots; when Bill Belichick doesn't scheme against you doesn't count dude.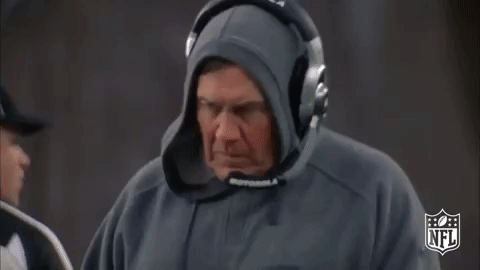 When training camp opens up, players aren't going all-out during practice, they're trying to get back into the swing of things and not get hurt. The same thing can be said about preseason games. Nine carries for 31-yards and a touchdown is a great opening act, but com' on man, pump your brakes.
Until you face an entire starting defense of an opposing team who is literally trying to rip your head off, and you go through the grind of a 16-game NFL season, as a rookie, keep your mouth shut. One preseason game under your belt doesn't give you the street cred to say something like that.
Yes, you're ahead of the curve for rookies if the game is moving slower for you, props for that, and yes you have a immense talenent and strength, yet you will get a dose of reality when you line up for your first snap during your first regular season NFL game. When the games matter
Good luck buddy.