This week saw the West Indies record their first victory in England for 17 years as they won the second Test against the hosts by five wickets. The excitement that was produced and the relatively large crowds that witnessed this historic moment suggests that Test match cricket is still alive and well in the UK. But can the same be said for other dedicated cricketing nations?
Influence of Twenty20
Test match cricket around the world has waned considerably in popularity over the years. And, the reason is simple: T20. T20, introduced in England and Wales in 2003 and the major cricketing nations by 2006, utilises franchises to participate in annual leagues that award a clear winner. The competitions, like all competitions, have a starting point and an ending; they are finite. There will be a winning team. The matches all have context and are all worth something in the grand scheme of things.
With these leagues, players are free to move about via drafts and trades. In T20 internationals, a World Cup is held that enables countries to qualify to take part in if they are good enough. Yet, Test cricket has none of this. To give context, a World Test Championship was once floated as a way to induce greater interest in the oldest format of the game, where the top four ranked teams would do battle against each other every four years to decide who would be crowned champions.
But nothing came of it; it potentially clashed with domestic schedules or the Indian Premier League (IPL). Even more important for the cricketing hierarchy, the Championship, potentially, may not have involved India or England at any given point in time. And, the idea of a World Test Championship may have been hard to sell the broadcast rights. Instead, the Champions Trophy was resuscitated whereby the best eight teams face each other in a knockout competition.The irony is that it currently is the best International Cricket Council (ICC) competition.
Lack of clarity
In August 2015, Kumar Sangakkara retired from Test cricket as a champion of the system. But is it possible to judge whether he had team success? Chris Gayle is a World Champion in T20, whilst AB De Villiers is an ODI World Champion. Rather contrastingly, there has never been a World Champion in Test match cricket. There have been champions of the format, but a team has never been crowned the world's best when the tournament ends.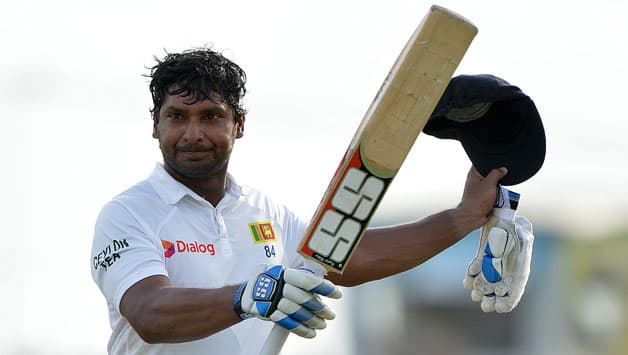 Instead, cricket settles for a system that no one understands. Cricket fans trust that it tells them who is the world's best at any given point in time. Yet, Test matches under this system mean little. Although team rankings points are earned and, from this, a mace can be won, it adds little context or excitement to an already dreary five-day long setup.
Increasing lack of interest
Is it no wonder, then, that, outside of Britain, Test match crowds are disappointing at best; in October 2015, for example, when Pakistan and England opened their Test series in Abu Dhabi, only 54 people watched the first day at the 20,000-capacity Sheikh Zayed Stadium. In 2016, the President of the West Indies' Cricket Board (WICB) spoke of needing to add entertainment within grounds when a Test match is on to cater for families and children. This was in response to the dismal attendances in the first two West Indies-India Tests in autumn 2016.
"Cricket, especially Test matches, is an entire-day experience. Parents want to be able to take their kids to the cricket, to be able to enjoy the cricket, and not be too mindful that their kids are going to drop off a chair." — WICB President, Whycliffe "Dave" Cameron.
Most Tests in Sri Lanka, even against India or Pakistan, are played in front of empty stands. The Galle International Stadium attracted a full house of around 8,000 when England played a Test there in 2012, but most of these were travelling England supporters, there for the booze and the experience. Sri Lankan fans were hardly anywhere to be seen, scattered very few and far between.
In the Bangladeshi capital, Dhaka, there is likewise, little interest in Tests. Maybe this wouldn't be so troublesome as smaller venues like Khulna, Chittagong or Fatullah attract large crowds, but Dhaka draws full houses for limited overs games. The interest in the capital for matches longer than a day just isn't there. Simply, Test matches are becoming less and less supported.
South Africa, and one has to understand that they are the number one Test team in the world, have only had 'reasonable' attendances at Test matches in recent seasons. Newlands in Cape Town, for example, does attract near-capacity crowds on some days. Yet, other venues, notably Durban and Port Elizabeth, have been less well attended. Again, one has to take into consideration that empty seats are a consistent figure in the nation home to the highest-ranked Test team…could you imagine the crowds at the lesser-ranked teams? The statistics would prove embarrassing for the ICC and for the sport as a whole.
Perhaps most embarrassing for the Test format is that India, a huge cricket-loving nation, Test match cricket has dropped far below T20 and even ODIs in terms of interest. Even Mumbai, once regarded as the nursery of Indian cricket that has produced batting greats like Sachin Tendulkar, has lost its taste for Test cricket. It came as a shock for many cricketing enthusiasts that the Wankhede stadium was not packed even for Tendulkar's last Test match in 2013, despite him being such a devout ambassador for the sport. Yet it was not him that was at fault, it was the format he played.
Test matches simply can't compete with T20
T20 cricket attracts audiences because it is a more athletic and explosive form of cricket. Typically, crowds are on their feet throughout matches because of the skill level on show, where batsmen try to hit the ball out of the park, whilst bowlers go hell-for-leather at their opponents in an attempt to find wickets as soon as possible. Whilst batsmen and bowlers aim to do the same in Test matches, the time constraints in T20 matches and ODIs ensures that spectators get their money worth in terms of entertainment.
 "The T20 format "raises the bar" in terms of fitness levels for all players, demanding higher levels of strength, speed, agility and reaction time from all players regardless of their role in the team." — Indian fitness coach, Ramji Srinivasan.
Test matches, unfortunately, are far too disjointed, their stop-and-start nature rather than the fast, free-flowing T20 or even the ODIs, often bores their audience. Perhaps more significantly, T20 matches and ODIs are completed within a day; one could go see a Test match on the fourth day and still come home not knowing who the winner will be. This, perhaps, may add to Test match excitement, but, really, who wants to go spend over three days watching the same game when one could attend, for merely a few hours, a thrilling T20 match with a maximum of 40 overs or an ODI for a maximum of 50 for twice the exhilaration?
T20 is no longer the new kid on the block. It is the future; Test-match cricket needs to do something to appeal to people who amass in droves to witness electrifying one-day matches. Unfortunately, unless the cricketing hierarchy pulls something out of the hat, Test matches will continue to fade into insignificance.