Whether you make your own draft list, or you follow the experts, there are always fantasy football duds. Here are some names to avoid at the top of the draft.
1. Leonard Fournette, Jacksonville Jaguars, RB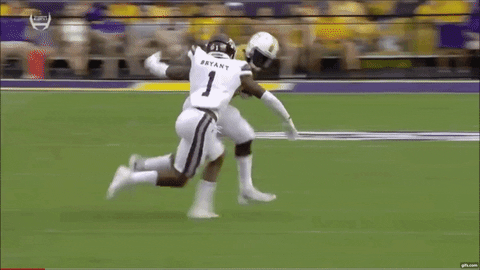 It is very rare for a player to make the transition from college to pros and excel. It is even rarer at the running back position where the speed of the game affects timing. Also, the narrowing of the hashes affect spacing. For every Ezekiel Elliot, there is a Derrick Henry, who struggles to get acclimated. All this is to say Fournette may have a top-15 o-line, according to Pro Football Focus, but he has already exprerienced one of the hazards of the rookie life, nagging injuries. It doesn't help that he runs like he went to the Ivan Drago school of hard knocks. For rookies to excel right away, reps are key. With Fournette's injury early, he will lack the preparation to come in and perform right away. You couple that with quarterback Blake Bortles' lack of ability and it doesn't look good for the rookie out of LSU.
2.  Dez Bryant, Dallas Cowboys, WR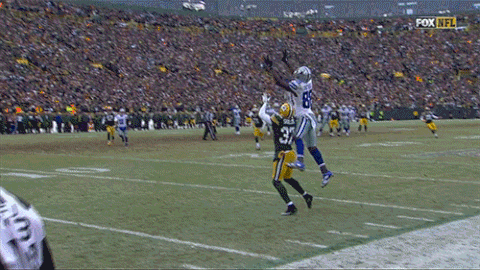 When healthy, Dez Bryant is one of the best receivers in the game. When healthy. In Bryant's seven year career, he has suffered an injury affecting his play in five of those seven seasons. This year, Dallas is taking every precaution, but it still might not be enough. With Ezekiel Elliot out, the Cowboys will rely heavily on Bryant's play making ability. In Dallas' first three games, Bryant will face Janoris Jenkins, Denver's "No Fly Zone", and Patrick Peterson. That's a whole lot to start the season with your stud running back suspended.
3.  Ezekiel Elliot, Dallas Cowboys, RB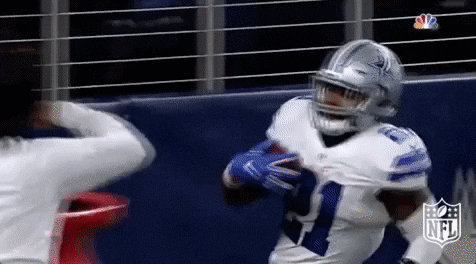 With Elliot expected to miss six games, a top 10 running back price is too much to ask. It's highly unlikely he will come in right away and produce the output we saw last year. Plus, if the allegations prove to be true about his conduct off the field, Dallas might just have to bring The Salvation Army bucket out for every game to change public perception. Do you want those kinds of problems?
4.  Matt Ryan, Atlanta Falcons, QB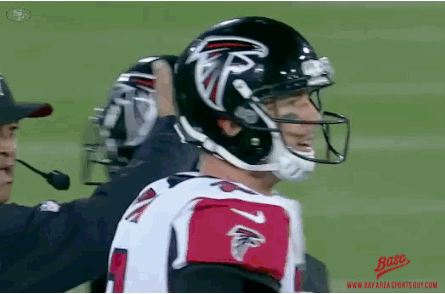 Is Matt Ryan elite? Before last year, only once in his career had Ryan thrown for over 30 touchdowns and given up single digit interceptions. Never in the same year. Last year, Ryan threw for 38 touchdowns and seven picks. Are we to expect a player who has never come close to the success of last year to repeat those numbers consistently? Probably not. Offensive coordinator Kyle Shanahan left for the head coaching job in San Francisco. "28-3" is probably circling the Falcons' collective brain like Taylor Swift's new ubiquitous song. Finally, the NFC South might be the best division in football this year. Regression seems more than likely. Stay away.
5.  Jay Ajayi, Miami Dolphins, RB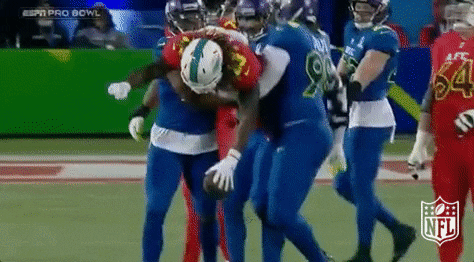 Ajayi was the symbol for fantasy football patience last year. After stumbling out of the gate for 117 yards in five games, including not dressing for the season opener, Ajayi rushed for over 500 yards in the next three games. Those who kept him, were rewarded. Those who didn't, paid the price dearly. After that explosion, though, Ajayi only topped the century mark once. Only found the end zone twice. Don't let a three game tear affect your judgement this year. While Ajayi's season last year was historic, if you put your faith in him with a first or second round selection, it will be your fantasy football season that will be history.