As is the case with the first few rounds of your fantasy football draft, the end of your draft can be just as important. It can be the difference between winning it all and missing out on the 'ship by a few points.
They're out there…
Like extraterrestrials, a needle in a haystack, and honest politicians. They are out there. Players that no one really knows about or believes in who by the end of the season, will be a household name. Last year it was New Orleans Saints wide receiver Michael Thomas. The year before it was Atlanta Falcons running back Devonta Freeman.
Who will it be this year? Speculation may be an inexact science, but who needs science when you can go on gut. Here are five guys to select with your last draft pick that can win your fantasy football league.
1. James Conner – Pittsburgh Steelers, RB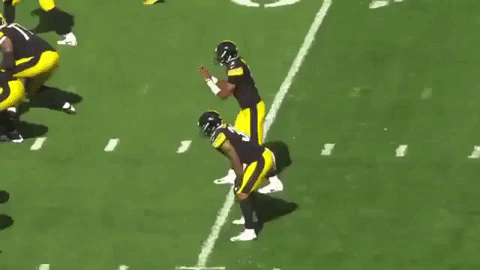 How do you not root for this man to succeed? After his sophomore season at Pitt, Conner was diagnosed with Hodgkin's lymphoma. For six months, he underwent chemotherapy before announcing he was cancer-free before his junior year. They say in fantasy football you pick with your brain, not with your heart. In the case of James Conner, you can do both. Conner is one Le'veon Bell injury away from becoming a workhorse for the Pittsburgh Steelers.
We saw it last year with DeAngelo Williams. The Steelers love to use their running backs in a variety of ways, and Conner is a versatile weapon that can run between the tackles as well as flash out as a receiver. While this one selection is more of a handcuff, Bell has only played one full season in the NFL. In the words of Kevin Garnett, "ANYTHING IS POSSIBLE!!!!"
2.  Breshad Perriman – Baltimore Ravens, WR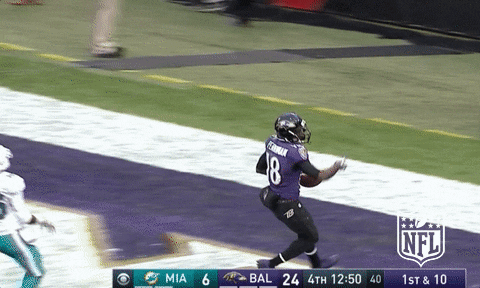 The third year of a wide receiver's career is like the NFL's version of a bar mitzvah. It's when a young wideout becomes a man. Perriman came into the league with all the tangibles that could turn him into a star. 6-2, 215 pounds with 4.2 speed, Perriman missed his entire rookie year with a PCL injury and spent most of last year running fly routes.
Baltimore lost 321 targets, and someone has to pick up the slack. The Ravens signed Jermey Maclin in the off-season to replace retired Steve Smith, but neither he or speedster Mike Wallace can replace what Perriman brings to the table. Like I said, 321 targets have to go somewhere and Perriman is a prime candidate to break loose.
3.  Brandon Coleman – New Orleans Saints, WR
Earlier this week, I touted the talents of all-world quarterback Drew Brees. The signal caller completes almost 70% of his passes. Last year Michael Thomas was a recipient of that efficiency. This year, with Brandin Cooks in Foxborro, and Brees, not one to focus on a single target, the atmosphere may be prime for a Coleman explosion. Saints Head Coach Sean Payton has said the third year wide receiver has stood out in camp. Will it translate in to the regular season? It's worth a late round flyer.
4.  Rex Burkhead – New England Patriots, RB It's always a dicey decision to back a New England running back, especially this year when the field is more muddled than ever. The hold-overs are James White and Dion Lewis. White is a third down back who primarily handles pass-catching duties. We have yet to see Lewis return from a knee injury that prematurely ended a promising fantasy football season two years ago, and limited him last year.
While most look at Mike Gillislee as the back to grab, Burkhead is a big sleeper. Head Coach Bill Belichick has been known to buck conventional wisdom and pick running backs at random. It could be a perfect storm for Burkhead. If he were to see prominent action, he may take over LeGarrette Blount's role as a premier back in one of the most dangerous offenses in the NFL.
5.  Marlon Mack- Indianapolis Colts, RB Current Indianapolis Colts starting running back Frank Gore is 34 years old. Father time is undefeated and sooner or later, he is going to start knocking on Gore's door. His head coach, Chuck Pagano is on thin ice. The Colts are starting to regress and it could mean his job. If Gore's yards per carry start to dip, Pagano may have to make a decision and push for a youth movement to try and give himself more time. If that's the case, he's already gone on record, saying Mack is a "heck of a football" player and "outstanding."