As messed up as it sounds, one of the best ways to benefit in your fantasy football season is through injuries. Rooting for someone to get hurt may deservedly give you the worst karma around, but reaping the rewards that come with it is a loophole that everyone should get on board with. Whether it's having the perfect handcuffs (which you can find here) break out or watching other players step up thanks to certain opportunities, it's all about taking the good with the bad. With that said, here are five players who could benefit big this season thanks to some key injuries.
5. Sterling Shepard – New York Giants, WR (Odell Beckham Jr.)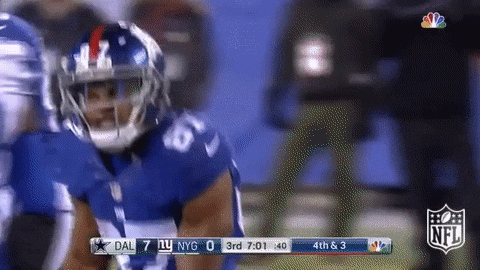 Even though Odell Beckham Jr. isn't dealing with a season-ending injury like other players you'll see on this list, this injury could still mean big things for the second-year wideout out of Oklahoma. Shepard already had a pretty solid fantasy season as a rookie wideout, and could build on it if he ends up getting more opportunities.
Rookie WRs w/ at least 8 TDs since 2011
Thomas
Shepard
OBJ
Evans
Benjamin
Martavis
JMatt
Allen
Julio

— Heath Cummings (@heathcummingssr) August 21, 2017
Ever since OBJ went down with an ankle injury during the Giants' second preseason game, New York has been keeping his injury close to the chest. Clearly, he's one of the best wideouts in football and has all eyes on him every time he steps on the field, which is why Shepard will see his numbers go up no matter what. If Beckham sees the field and is still slowed by this injury, those targets he would normally see could find Shepard.
If OBJ can't take the field, then someone clearly needs to fill into whatever customized cleats he was going to wear that week. We've seen sprained ankle injuries linger in the past, and if it hampers OBJ at all week one, it could be a sign of a huge fantasy season for Shepard.
4. Robby Anderson – New York Jets, WR (Quincy Enunwa)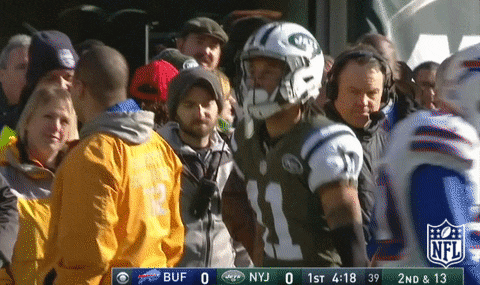 It's extremely hard to even consider having a Jet on your offense, but the truth of the matter is, they have to throw the ball at somebody this season. If you live in the New York area, you likely got a phone call asking if you wanted to be the top wideout for the Jets once Enunwa went down with a neck injury, but since no one in their right mind would want to willingly suit up for that train wreck, it'll be Robby Anderson that could become fantasy relevant because of it.
Before we start dubbing Jermaine Kearse as the new top dog in New York after the trade with Seattle, let's not forget he had fewer catches on more targets for an offense that didn't have Ryan Fitzpatrick playing quarterback.
2016 receptions:
Robby Anderson – 42
Jermaine Kearse – 41
Every other active WR on the #Jets roster – 36 https://t.co/ArRwkiIXX8

— ProFootballReference (@pfref) September 1, 2017
Anderson has also played with these quarterbacks in this offense for much longer than Kerse, giving him the opportunity. They may not be a competent offense, but the recipe they have cooking over there in New York bodes well for one of the only talented players on that side of the ball when it comes to fantasy football. For regular football, the Jets are still doomed.
3. Kevin White- Chicago Bears, WR (Cameron Meredith)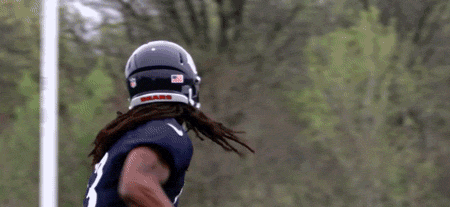 This situation is completely flipped from what it was last year. Kevin White was (finally) supposed to make an impact last year, but yet another injury-riddled season opened the door for a huge season for Meredith. Now with Meredith set to lead the team as the top wideout, he's gone for the year with a torn ACL.
Let's try to ignore the fact that Kevin White has been as irrelevant as they come in fantasy football since being drafted in the top ten back in 2015, and focus on this- he's still extremely young, a freak athlete, and one of the only Bears wide receivers who deserves to be on an NFL roster. With absolutely no one else in his way, White could finally reach those first round expectations by putting up big fantasy numbers this season.
2. Kareem Hunt – Kansas City Chiefs, RB (Spencer Ware) 
With the injury to Spencer Ware, Kareem Hunt is now our top rookie RB and inside the Top 15 on our cheatsheet. #fantasyfootball pic.twitter.com/8dpRBVPLVH

— FFchamps.com (@ffchamps) August 28, 2017
By now, you know Hunt is the first backup running back to get bumped up to the top slot now that Spencer Ware is out for the year. Hunt was already thought of as one of the top handcuffs in football as he completely dominated in college last year. Now that he's the top dog, he's flying up draft boards and shouldn't be available on the waiver wire in a single league.
What's impressive about Hunt isn't just the fact that he'll now be the top dog because Ware is gone, it's how he still surpassed two veterans in C.J. Spiller and Charcandrick West to get there. Without a high powered passing attack, expect Hunt to be fed early and often.
1. Chris Hogan – New England Patriots, WR (Julian Edelman)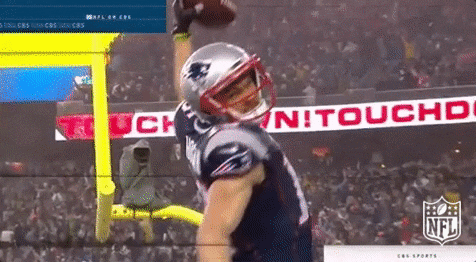 There are a few reasons why nobody really blinked when the Patriots lost their top wide receiver- 1) Tom Brady 2) they actually have the guy to replace him in Chris Hogan. Edelman may have been Brady's go-to guy over the years, but whenever he was blanked by the defense or sidelined, Brady had no problem going to the former Buffalo Bill. Just in case you were too busy focusing on the comeback in the Super Bowl to remember just how good he was during the postseason, here's a reminder for you.
How good can Chris Hogan be? Look at his three playoff games last year. When targeting him, Tom Brady was 17-23, 332 yards, 2 TD.

— Ryan Hannable (@RyanHannable) August 31, 2017
Brandin Cooks and Phillip Dorsett are both new to the Patriots system and will both likely be used as vertical threats, amongst other things. Malcolm Mitchell did nothing but impress last season, but he still won't put up Hogan numbers and is already nursing an injury. A safe bet is betting on Tom Brady and the best offense in the NFL. There may be a lot of chefs in that kitchen, but the man who will truly seperate himself from the rest is Chris Hogan.