There were many questions leading up to the start of the football season. Many are still lingering. That includes fantasy football. Which questions should you answer? Which should be ignored for now?
"It was the best of times, It was the worst of times."
I'm not a literary scholar nor an historian, but I'm pretty sure Charles Dickens wasn't referring to fantasy football when this phrase was conjured up during A Tale of Two Cities' creation. Yet that's how many of us feel throughout the fantasy football season. In a game where there are limitless opportunities for scoring and at the same time, heartbreak, it is not uncommon for you to be elated one instant and in a matter of mere seconds have the wind knocked out.
Those moments can make you do irrational things.
Each Monday we will look at lessons to take away from a full slate of Sunday games to prepare you for the week ahead. Think of us as your Fantasy Football sponsor. We're here to center your fantasy footballness to attain peak fantasy football zen.
I have a friend who after every draft says "I love my team." No matter who's on his team, or what hiccups came his way, he always loves his team. We all share this sentiment to a degree. On the other hand, I am the complete opposite. I hate my team. Every. Year.
One place where we can find ourselves getting into trouble is putting too much emphasis on the first week of the season and making irrational decisions based on one week of games.
On to Monday's Lessons:
1. Don't Panic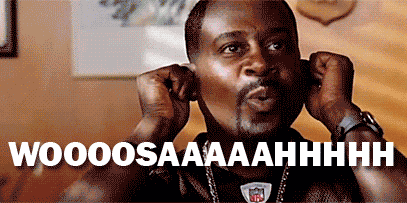 You picked your players for a specific reason. Unless that player or someone on that team was injured, hold steady on your star players and sleepers. When you start to invest in the stock market one of the first things they tell you is to play the long game. Don't be influenced by sudden sparks in the market. The same goes true for fantasy football. Stay true to your players. Only pick up waivers for people you know will perform. Look at targets for receivers not receptions. Look at touches for running backs, not yards. Some players to target: Kenny Golladay, Corey Coleman, Tarik Cohen and Javorious Allen.
Seattle's offensive line looked putrid against an average Green Bay defense. The Packers' front seven was able to put constant pressure on Russell Wilson nullifying the Seahawks ability to move the ball. Don't panic on Wilson. It's one game. Seattle's defense will still provide Wilson and the offense with great field position. Also, once Thomas Rawls comes back, the offense will be better equipped to hold up it end of the bargain.
Many people also had high hopes for Dez Bryant this season, especially if Ezekiel Elliot missed any time. As of this writing, Elliot will play the full season. Will it affect Bryan'ts production? It remains to be seen. Much like NFL front offices won't give up on early draft picks, neither should you give up on one of the best receivers in football.
Finally, defenses outperformed offenses. There were only 29 receiving touchdowns on Thursday and Sunday. Three players caught multiple touchdowns: Kareem Hunt, Jesse James and Kenny Golladay. Conversely, there were eight defensive touchdowns Sunday. Unless you had Hunt or Alex Smith, more than likely you performed under your predicted outcome.
2. Prey on those who panic
There's going to be one person on your team who adds/drops half their team. Look for those fantasy owners. They might be inclined to swap a player who failed to perform in week 1 for a player who had a great week. If they're not ready, that's OK, you have put that voice in their head. No is never a no until they ask you to stop asking them about that trade. There have been numerous times I sent out feelers in week one and persisted to achieve that trade in week 6 or 7. Until they ask you to stop asking, there's always a chance.
David Johnson is a prime example. He was universally the first or second pick in the draft. You might find someone panicking at the thought of losing Johnson for an extensive period. Send him a message to gauge his interest. It can't hurt.
T.Y. Hilton is another player who you could swap for cheap. The Colts looked absolutely dreadful on Sunday. Indianapolis will probably look terrible until Andrew Luck comes back. Does the owner who has Hilton want to wait until that happens? Or do they want someone who can perform right way in week 2?
Know your players' value on the market. Those who start off the week strong are going to have more value than those who don't, no matter where they were drafted. Hunt is probably untradeable now, but a week ago, he went undrafted in some leagues.
3. It is what it is
Sometimes pictures speak for themselves. As mentioned above, the Colts looked awful. Unless you have a top tier defense, there's nothing stopping you from picking up the defense playing against the Colts every week until Luck comes back. This week, that's the Browns.
In fantasy football, every point counts. There is no defense or player that shouldn't be considered to give you an edge. It reminds me of another Dickens quote, "No one is useless in this world who lightens the burdens of another." Even Cleveland.