After a defensive-dominated Week 1 in the National Football League, the offenses returned the favor in Week 2. Some mainstays returned to the top of the fantasy charts (Tom Brady) while others struggled (Ezekiel Elliot). What teams stood out and what players should you circle as we move forward on this week's edition of Lessons Learned.
XXIV Karat
Tom Brady/New England's O – People were concerned after the Patriots' opening game beatdown. How important was Julian Edelman to the offense? Is Brady too old? Will Rob Gronkowski ever reach his magic number 69th touchdown? The answers were, not irreplaceable, no, yes.
Much like in many years past, the cure for an ailing offense is a trip to New Orleans. New England absolutely dismantled the Saints defense.
We really need to let Drew Brees play one game against this Saints defense before he retires just as an apology

— Bill Barnwell (@billbarnwell) September 17, 2017
This should only solidify the need for a Patriot on your team. Brady threw three touchdowns to three different receivers. Six different Pats caught multiple balls. Mike Gillislee also added a score. At this point, Gillislee, Rex Burkhead, James White, Brandin Cooks, Danny Amendola, Chris Hogan and Rob Gronkowski should all be on a fantasy team. Not only do they have arguably the GOAT chucking it around, but they play in the AFC East. That's like giving a lion an all-you-can-eat-buffet in the safari. The lion is going to eat anyway; it's really unnecessary.
Travis Kelce (Kareem Hunt) – What the Chiefs have done in the first two weeks has been amazing to watch. Andy Reid has been taking plays out of Urban Meyer's Florida playbook to get touches for his playmakers. If you recall the 2009 Gators had Aaron Hernandez and Percy Harvin. Two All-Americans who could take any short play the distance. They also had a quarterback who, let's just say accuracy wasn't his strong suit. Meyer put his playmakers in positions to ball out. The result was a national championship.
The same scenario is playing out with this year's Chiefs. Tyreek Hill is a touchdown threat every time he touches the ball (Harvin), Kelce is 1B to Gronk's 1A — and may have even surpassed him after another injury. Finally, Alex Smith is the mobile quarterback who lacks a deep ball, much like Tim Tebow.
The Chiefs have always had a stalwart D, now they have an offense that will score a lot of points this year. We didn't even mention Kareem Hunt. The rookie forces defenses to now attempt focusing on three different players who can break a huge play at any moment. If you don't own, Hill, Kelce, Hunt, or even Smith, start looking at viable trades to get one of them.
I mean, how do you guard this play!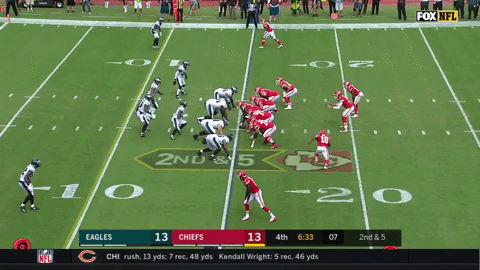 Mike Evans – Tampa Bay, missed the NFL's first week due to Hurricane Irma, but it didn't take long for Evans and Jameis Winston to find that winning chemistry. Evans caught 7 of Winston's 18 completions. That's almost 40%. Evans will finish the year as the top receiver in fantasy football. Also, consider the Bucs had a bye already, meaning 12+ consecutive weeks of Evans putting up numbers.
Fool's Gold
Carson Palmer/Arizona – It doesn't seem that long ago when the Cardinals were playing in the NFC championship game against Carolina. Palmer threw a career-high 35 touchdowns in 2015. Almost everyone saw a happy marriage between him and Bruce Arians. Then last year, he took a step back. Now, he just looks old. On Sunday the Cardinals faced the second worst team in football and mustered only 16 points in overtime. That's embarrassing. Stay away from all Arizona players until David Johnson comes back.
Martellus Bennett – We all want this to work. We all want to see Aaron Rodgers team up with a tight end and just throw beautiful spirals down the seam. This year was supposed to be it. Like the full solar eclipse, this was the year where everything aligned and the Packers finally had a tight end to produce in fantasy football. It hasn't in happened in two weeks and it won't happen.
What we all need to realize is Green Bay just does not utilize its tight ends that way. They have three very good wide receivers and the tight end is just…there. No reason to hold on to Bennett.
Doug Baldwin – There were some eye-openers in week 2, mainly this: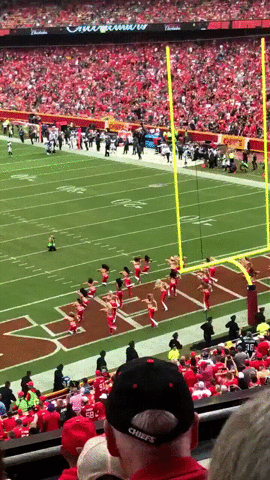 With football players though, there was nothing more sad than watching Russell Wilson run around for 60 minutes for the second week in a row. This time against a very poor 49ers team. Giving 14 points in gambling circles, the Seahawks barely managed to eek this one out scoring just 12 points and one touchdown. I thought with Thomas Rawls coming back into the fold, the Seahawks would have more balance and be able to produce.
I was wrong.
They have to change the whole offense up, short and intermediate routes intermixed with a strong run game means there is no one on this team you can really rely on. Once Seattle figures out if its Rawls or Chris Carson in the backfield, that's the only person on its team I can see you plugging in week in and week out beside the Seahawks D.