There are a very select few in college football considered blue bloods. A term reserved for those with storied histories who continue to excel in the modern era. Along the lines of scams and scam artists like Enron, Bernie Madoff and Martin Shkreli, AKA Pharma Bro, Notre Dame continues to deceive us into thinking the Irish are relevant.
Before we get into the reasons why I hate Notre Dame, let's give respect where it is due.
Knute Rockne is one of the great coaches of college football's early years. He revolutionized the game and his success speaks for itself. 13 years, 105 victories, 12 losses, three national championships, including five undefeated seasons.
Ara Parseghian tallied 95 wins in 11 seasons and two national championships. Frank Leahy won 87 games and four national titles.
You know what's interesting about those milestones? They're all old AF.
One more thing about Rockne. We're going to give him credit for "revolutionizing" football with the forward pass. Not here, we won't. He revolutionized the game the same way Bill Belichick revolutionized "scouting" by filming the New York Jets. Rockne was just a cheat who was too powerful to penalize so they decided to crown his ass instead.
Notre Dame football in the 21st century?
The Irish employ one of the true a**holes of college football. When Brian Kelly isn't leading Notre Dame to a 4-8 record–making April 8th an unofficial holiday–he's busy yelling at 18 to  20-year-olds who barely receive enough money from a multi-billion dollar university to pay for gas and groceries each week.
When he gets tired of yelling at kids, he turns his attention to female reporters for sh*ts and giggles. I swear if Kelly wasn't a football coach, he'd be playing Buzz McCallister (Kevin's older brother) in a Home Alone sequel. Buzz would be a high school custodian who breaks into kids' lockers at night.
The resemblance is uncanny.
Let's not even try and pretend he's a good coach or that Notre Dame is on the road back to relevancy. In Kelly's seven complete years as head coach, five times they've started the year in the top 17. Only once out of those five seasons have they finished the year in the top 17.
The media is partly to blame. When you have an issue staying up to watch West Coast games because it's past your 8 pm bedtime and you've already consumed your nightly intake of Metamucil, you might not be the right person to correctly analyze the state of affairs in college football. One of the writers' greater sins is penciling Notre Dame somewhere in the preseason top 15 every year. It's hard to decipher who they love more: Notre Dame football or Bruce Springsteen.
All the mystique we grew up idolizing about Notre Dame is BS. Their helmet is painted with real gold. Who gives a sh*t. Alabama has won four national championships in the last nine years and I'm pretty sure they use cherry Skoal dip to get that lovely crimson. Call me when the golden dome is painted with bitcoin.
Speaking of national championships, in the last 40 years, Notre Dame has one title. One. Manti Te'o has just as many imaginary girlfriends as the Irish have championships.
Touchdown Jesus. The only football program prominently promoting religion is also one of the only teams unable to maintain any level of success. In fact, the only thing Notre Dame has done for religion is bolster atheists claims that there is no God. How else do you explain Touchdown Jesus overlooking a stadium for a team..that can't score touchdowns…or win.
As bad as Notre Dame has been over the last four decades, "Rudy" almost makes up for all of it. I cry every time he reads that letter of acceptance into Notre Dame. It's waterworks when he's carried off the field as Charles S. Dutton and John Favreau support this monumental feat in their own unique ways.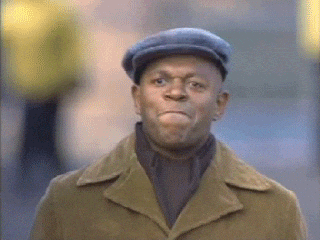 The thing about Rudy, it came out in 1993. That year, Notre Dame finished the year second amid controversy. Florida State won the national championship despite the Irish beating them head-to-head. For all intents and purposes, the film combined with Notre Dame's success on the field was peak ND, and the swan song for a once proud program.
Finally, there is a cultural debate going on right now with regard to history and how monuments and statues represent a particular era. There seems to be a confluence of contradiction. When do these monuments of history honor tradition and when does it dishonor those it disenfranchised. Despite being on national television every week. Even though the school was featured in Showtime's 2015 series "A Season With." Notre Dame now finds itself in the middle of that debate.
There's an argument to be made that college football's success has a lot to do with what the school in South Bend, Indiana was able to accomplish from Pre-World War II through the 80s. In the new millennia, the Irish are a relic of a bygone era. Give 'em a statue to honor its history and let's leave them there for perpetuity. And don't forget to paint the dome gold.