Only one game remains in NFL's week three. By Tuesday morning I suspect we'll be even deeper down the rabbit hole than we intended both in reality and fantasy football. Bottom dwellers knocked off perennial favorites. First-year starters outperformed established stars. In the immortal words of Vince Lombardi:
Who knows, Vince. Who knows.
Let's try to break it down with another edition of Lessons Learned.
1. Don't let real life influence fantasy
One of the greatest quarterbacks in NFL history is also one of the worst in fantasy football history. Troy Aikman was the 90s' preeminent signal caller. However, averaging a little over 200 yards passing and one touchdown per game aren't exactly fantasy hall-of-fame numbers. Yet there were always those who looked at the success and figured it translated. Super Bowl rings equate to onion rings if you don't have the stats in fantasy.
Production is all that matters in the fantasy realm. Alex Smith came back to the mean on Sunday despite another prolific performance from the Chiefs. Same can be said for Trevor Siemian. Green Bay's running back Ty Montgomery is playing more than any other runner in the game right now but averaging only 3 yards per carry.
On the other hand, Andrew Luck replacement and former Tom Brady stand-in Jacoby Brissett threw for one touchdown and rushed for two more. The Colts face a very vulnerable Seahawks defense next week and then the 49ers at home. Tyrod Taylor has the Bills tied for first in their division. He doesn't put up big numbers like Brady or Rodgers, but his combination of mobility and passing gets you points. Not to mention the Bills still get to face the Jets, Saints and Colts in the second half of the season. These aren't well-known players, but their fantasy output begs to be recognize.
Just because the Colts looked like a dumpster fire through the first quarter of the fantasy season, doesn't mean there aren't players on their roster to target. The Chargers, Giants and Bengals are all winless, but have extremely valuable players who can help your team. Same goes the opposite way. The Baltimore Ravens are tied for first in the AFC North, but who do they have that could impact your fantasy season? Jeremy Maclin? Buck Allen?
Don't let the success or failures of a team impact how you roster your fantasy team. No matter how real they look.
2. Patience is a four-letter word
Heading into this week, you would have thought Titans running back DeMarco Murray had called another player a "son of a bitch." Universally, fantasy analysts falsely reported his sudden demise. While at the same time, this same experts couldn't help themselves from jumping on the size and all-world ability of Murray's back-up, Derrick Henry. How did Murray respond? 115 yards on 14 carries with one score is how.
https://www.youtube.com/watch?v=pSXwhx4xU70
On a smaller scale, Philadelphia Eagles running back LeGarrette Blount must have felt like an extra on the Walking Dead last week. This week against the Giants, it was a different game plan and Blount took advantage for 71 yards and a score.
Those who stayed loyal were rewarded.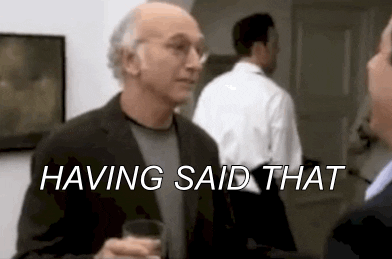 There's plenty of you who are probably cussing up a storm in the direction of Isaiah Crowell. The Cleveland running back had an Average Draft Position of around the third round. Crowell has yet to surpass 50 yards on the ground and only once gone over 60 total yards. This week the Browns were facing the putrid Colts. Crow finished with 44 yards on 12 carries. What a disgrace to such an awesome nickname.
There's obviously more to go around. Terrell Pryor, another name with high expectations has a total of 10 catches ON THE SEASON.
I can't tell you when to cut bait on players like Crowell, Pryor and the others who may or may not be causing ulcers to emerge from you innards. The old saying is patience is virtue. In fantasy football, patience is the morning after a night of binge drinking. Patience is your ex-girlfriend coming to your buddy's wedding with a date. It is also that same girlfriend dumping her date at that same wedding and "hanging out" with you the rest of the evening. Patience is a sick baseless temptress that can cause you pain or joy to your football squad based on the simple add/drop button. That's one place where fantasy definitely translates to reality.