The difficulties of fantasy football don't come from drafting the right team. They come from making the right adjustments for your lineup every week. It's the simple moves that transports you from Gronk spiking your phone through the floor when someone on your bench goes off, to shoveling trash talk into your opponent's face when you bury him. Instead of becoming the office pariah by constantly asking coworkers who you should start this week or bothering your significant other with tedious questions until you find your clothes on the front lawn, please find solace on a weekly basis with the start/sit options for you.
For those of you last week who dealt with a star player and key cog in their lineup go down with a serious injury, my sincerest fantasy condolences. Sure, people deal with injuries every week, but it's when guys like Derek Carr or Dalvin Cook go down for a while that takes a torpedo right into the middle of your lineup. You can't afford back-to-back stinkers, and you need guaranteed points in your fantasy lineup. Now, it's time to find out who to go towards, and who to stay far the f**k away from.
Start Em
Le'Veon Bell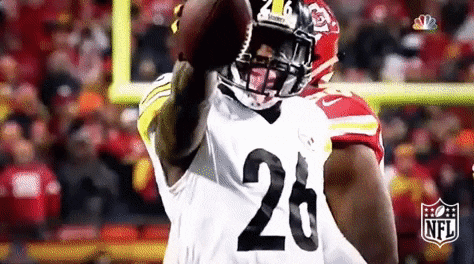 Bell is a pretty easy start considering anyone who has them on their actual roster probably picked him first or second in their draft, but here's a little advice to any Daily Fantasy football players: pay for the man, no matter what the price is. Paying top dollar for stars is good only if two things are guaranteed; opportunity and a fantastic matchup. As for the opportunity, nobody in football has as many carries as Bell, and for good reason.
#Steelers RB Le'Veon Bell's yards per touch by week:

Wk 1: 3.62
Wk 2: 2.94
Wk 3: 4.67
Wk 4: 4.77
Wk 5: #Jaguars league-worst Run DEF

— Evan Silva (@evansilva) October 2, 2017
As you can see in those lovely last few characters, Bell is going against a defense that just made Bilal Powell look like Emmit f**kin Smith. They've given up 100+ yards each of the last three weeks, and you better believe that's going to happen when a fantasy God like Bell comes to town.
Hunter Henry
If you're a Hunter Henry owner, you probably don't even want the confidence right now. You want to find every reason to keep him out of the lineup considering he hasn't panned out by any means. He still battles Antonio Gates for snaps, has only found the red zone once, and isn't even close to consistent by any means. Considering his yard total has been 0, 80, 0 and 16 through four weeks makes him pretty hard to start. Still, those who look for a miracle sometimes find it. I give you, the New York Giants defense.
Tight ends vs. 2017 Giants: 27 catches, 302 yds, 5 TDs in 4 games. Also: Marshall's woes & where was the blitz late? https://t.co/41adM1dWtL

— Pat Leonard (@PLeonardNYDN) October 2, 2017
The Giants have given up no fewer than six catches and a touchdown each and every week. Those are the kind of fantasy matchup odds you beg for. Henry may be as inconsistent as they come, but this game will at least make you happy for one week.
Eddie Lacy
If you want to take a risk and ride the lightning, Lacy is your guy. That will likely be the first and last time Lacy and lighting will be used in the same sentence, but that's not the issue here. The issue is gauging whether or not it's Lacy or Rawls who you want to believe in with Chris Carson out.
With Chris Carson sidelined, the #Seahawks are counting on Thomas Rawls and Eddie Lacy to "take the load." https://t.co/GD3x0fTUJh

— John Boyle (@johnpboyle) October 5, 2017
Nobody likes a backfield split, so you have to go with the most reliable option of the two. While Lacy hasn't exactly been his former Pro Bowl self, Rawls has been absolutely horrible this season. Considering he was a healthy scratch last week, he's obviously not the man you want to rely on. Lacy surprisingly has better hands, and can get you the solid performance you're looking for with a single goal-line carry. If your bye week has you in a pinch, the big bowling ball back is still available in most fantasy leagues. Grab him, and plug the big man in.
DeMarco Murray
Are a lot of these picks risky? Yes. Is there a method to the madness here? Always. Murray may be one of the bigger busts in your fantasy life right now, but he'll make up for it this week. He promises. It's not often that losing your starting quarterback helps out someone on the offensive side of the ball, but it doesn't take a genius to assume they'll lean on the run game whether Mariota plays or not. It's not like he's struggled against the Dolphins in the past.
.@DeMarcoMurray has 384 scrimmage yards (128 per game) in past three meetings vs the @MiamiDolphins @Titans

— Jim Wyatt (@jwyattsports) October 4, 2017
For all those asshats who just sighed and said "well it's not the same defense," you're right. This defense is worse. Even though they had a bye week to start the season, they've still allowed one of the highest total of fantasy points to running backs.
Miami has given up a touchdown to a running back each week thus far. Normally that kind of consistency will cost you double on the black market, but we'll call this a payback for the fantasy torture Murray has put you in thus far.
DeSean Jackson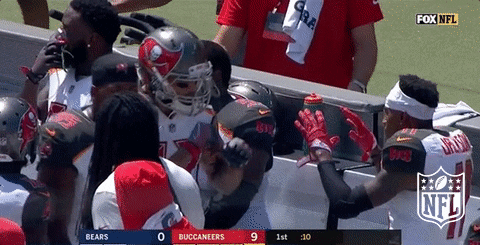 Jackson may have gone full diva mode last week, but that's something that wide receivers just do, which also has no direct impact on your fantasy lineup. The impact comes this week when Jameis Winston goes all out to prove that these two actually do have a great chemistry. Normally it's not something you can just force, but this isn't just any regular week.
This is the week the Bucs are facing a JV defense, otherwise known as the Patriots. Slander against the Patriots usually isn't' correct, but there's no way to ignore the supreme lack of pass coverage through New England's first four games. Get your fantasy week started on a Thursday night and cash in on a big outing from Jackson.
Sit Em
Michael Crabtree
Crabtree will have plenty of time to hit on metaphorical cheerleaders when he's benched on your fantasy lineup. He's been huge this season and it has to hurt putting him on the bench, but there's just too much going against him right now. Remember that perfect storm that was brewing for players like Murray or Henry above? This is the complete and total opposite.
Does he have a favorable matchup? Nope, as the Ravens are fourth against wideouts in fantasy this season. Is he on the same page as his quarterback? Absolutely not. EJ Manuel hasn't been on the same page as anyone since he played for Florida State in 2012. The cherry on top of it all is the fact that Crabtree is still limited in practice. Considering he was limited in practice at this point last week and didn't suit up, you don't want to risk having him anywhere near your fantasy lineup.
LeGarrette Blount
If you're looking for the train to keep rolling after a solid fantasy outing last week, sorry to burst your bubble. This is the last stop on the Blount train, at least for now. He may have broken out for the first time as an Eagles, but it's something you can't bank on given the amount of snaps he gets a game.
Eagles final HB snap count: Wendell Smallwood 43, LeGarrette Blount 22, Corey Clement 7, Darren Sproles 5. Out of 76

— Nathan Jahnke (@PFF_NateJahnke) September 24, 2017
With Smallwood commanding so much time in the backfield, Blount just has a tiny window that you definitely don't want to aim at. With him going against one of the toughest front sevens in football in Arizona, seeing what Blount's official role is in this offense post-Darren Sproles should wait until next week. He's certainly still the goal line back and could get lucky this week, but if you have the ability to avoid betting on luck, you should probably do so.
Latavius Murray
With Dalvin Cook tearing his ACL, Latavius Murray will be the starting RB. Murray should be available in most leagues. #FantasyFootball pic.twitter.com/jAPin7RhQD

— FantasyData (@nfldata) October 2, 2017
Murray may deserve a spot on your roster as one of the hottest waiver wire pickups in fantasy football right now, but don't expect him to get off to a hot start. If you listened to the new bellcow in Minnesota talk about his new job as the starter, he could not have sounded more like a man who was trying to limit expectations for himself.
Latavius Murray said his ankle still isn't 100 percent after offseason surgery, but he's ready for a big workload on Monday if needed.

— Ben Goessling (@GoesslingStrib) October 2, 2017
Recovering from a surgery is fine, but that bad boy happened in March. That's right, he underwent surgery for that same bum ankle he's still talking about when there were bagpipes sounding off in parades and everybody was Irish for a day. Now, people are putting out Jackolanterns and he still claims he isn't fully good to go. Factor in his matchup against a top-10 defense against running backs and he's a man you do not immediately want to slip into your fantasy lineup.
Tyrod Taylor
The Bills may be one of the biggest surprises in the NFL, and now finally have everyone's attention. If you want to hop on the bandwagon, by all means, climb aboard. Hurl yourself off an elevated surface and through a table and welcome yourself officially into Bills Mafia. Just don't expect Tyrod Taylor to give you the kind of performance that inspires confidence.
Taylor has been extremely shaky thus far this season, with two performances where he didn't crack 200 yards through the air. You may think the Bengals are an easy matchup considering how bad they've been thus far this season, but they've been nothing but solid against QBs in fantasy.
If you take Aaron Rodgers out of the equation, Cincinnati hasn't allowed more than 200 yards to any quarterback, and has only given up one touchdown. Taylor is good, but he's not on that same level as Rodgers.
Martavis Bryant
Convincing you to stay away from a boom-or-bust kind of guy like Bryant shouldn't be too hard, but here's your explanation anyway. He's clearly the type of wideout that needs a touchdown to be relevant, as he's amassed more than 50 yards just once this season while never catching more than three balls. Of all teams in the NFL to hope for a deep touchdown to save your fantasy day, Jacksonville isn't that team.
Their rushing defense may not be the strongest, but they've made up for it by only allowing one touchdown in the air, which came Week 1 against the Texans when the game was already out of hand. No matter how many big wideouts you have on a bye week, don't waste your time gambling on Bryant this week.