It's that point in your life where you are ready to become a member of a private or public course. Business is booming and you're ready to use that extra cash for some afternoon's spent on the course while your secretary holds all calls until tomorrow.
"Yeah, Nancy, go ahead and tell all clients I am closing a huge deal with an anonymous firm. So cancel all meetings and have everyone call me back tomorrow." – You (or you wish this was you)
When looking for a home course, golfers need to go through a checklist of assets and attributes to make sure that the club is right for them. Like any business venture, you need to make sure that the demographics are suitable.
Without further ado here are some of the key points for your home-course checklist.
How Difficult Is The Course
Golf is hard pic.twitter.com/0mgJ4ra32T

— Fore Play (@ForePlayPod) August 24, 2017
At the end of the day, you want to make sure you come back to a course that will be both fun and challenging time in and time out. In order to find out if the course is worthy of your game you'll need to play it at least twice…what a drag!
It's hard to get a feeling on whether you like a course the first time you play it and you also won't shoot well the first time either. The second time will be a true test because you'll know what expect. If you end up shooting well the second time – like 10 strokes better – then you've probably found the one.
Can You Drink On The Course?
Finding a fun course is great, but being able to drink a few brews during a round is 10 times better. You'll have to poll current members on what the drinking scene is like both on and off the course. As a member, you'll want to take advantage of the social atmosphere just as much as you'd like to take advantage of the course. Remember how we talked about finding the one earlier? Your future spouse (and wealthy father-in-law) could be waiting for you inside the golf club's doors after your round.
The prices of drinks at the golf club will also have to be reasonable as well. You've already spent a small fortune to become a member at this venue. You certainly don't want to waste any more money on a $7 light beer that you could get a whole case of for under $30.
How Hot Is The Beer Cart Girl?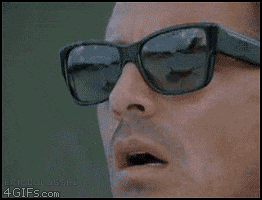 Okay, so maybe you can't find a future wife with a rich father in the clubhouse, so you start to look for the beer cart attendant. Try to be careful when judging her looks during a scorching-hot round of golf. Most things holding an ice-cold beverage look delightful after double-bogeying three straight holes on the back nine in 95-degree weather.
Your best chance to evaluate is before the round when you have fresh eyes and a clear mind, just realize she'll have a clear mind as well.
Can You Relieve Yourself While On The Course?
This one goes highly overlooked but can very well be a game-changer. Think about it, if you're drinking out on the course you're going to need to drain the pipeline at some point. And you definitely don't want to do it out in the open or near a bunch of houses. Just because you're being a degenerate drinking on the course, doesn't mean you don't have a little bit of integrity.
Finding a place with a good amount of trees and woodland is ideal. Finding a place like St. Andrews, with zero trees for miles, would be just detrimental to your drinking ventures.
The optimal course will be one that is perceived to be open, but surrounded by woods and other trees and bushes which can (and will) make for when nature calls.