Fantasy Football is a game always in flux. To stay stagnant is to wither and die.
The NFL has made it easier this season to keep fantasy football players nimble. It's hard to remember a time when so many key players were either hurt, traded or suspended in a seven-day timespan. From New York's MASH unit to Ezekiel Elliot's suspension, it was a week full of suspense and intrigue.
With so many players being thrusted into the limelight and others changing uniforms, who should you turn your attention to? What should you look for on Sunday and Monday?
Adrian Peterson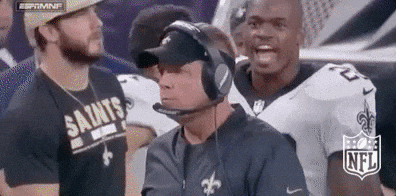 You shouldn't expect a lot from Peterson in his first game as a Cardinal. To be honest, you shouldn't expect a lot from him after this week as well. Arizona is and always will be a pass first team. It's how head coach Bruce Arians rolls.
What made David Johnson and Chris Johnson special in that offense was their ability to create in space both as a runner and a pass catcher. While AD can definitely tote the rock, he is not the greatest pass catcher.
Over his career, Peterson averages 29 catches for 242 yards. That's less than two catches a game. Some of that has to do with how Peterson was used in Minnesota. Another part may be that when you have someone like Peterson you don't get cute.
Arians recently said Johnson is out at least until Thanksgiving. That's a minimum of seven weeks. Peterson will get carries. Reports seem to suggest Andre Ellington will handle third down duties. How much he'll do with it remains to be seen. With the Cardinals facing Jacksonville this week, don't focus on how many yards AD gains, but how many touches. That will give a glimpse as to what expect from the future Hall-of-famer going forward.
Giants Pass Catchers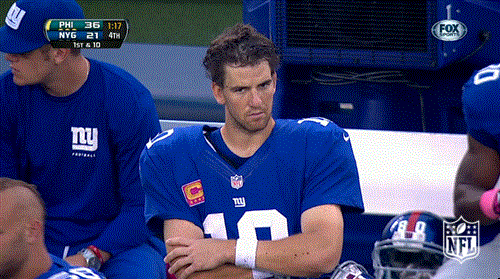 What happened last Sunday in the Giants-Chargers game nothing short of miraculous…in a very bad way. New York's top four wide receivers all went down with injuries. The top two — Odell Beckham, Jr and Brandon Marshall — are done for the year. Fourth wide receiver Dwayne Harris' season is over as well.
Obviously, the replacements are not nearly as talented. It is important to remember, however, the Giants have attempted the second most passes in 2017. They have no real discernible running game. In other words, they're not not going to pass.
Smart money says they turn to rookie tight end Evan Engram. He was already second in targets before the entire Giants receiving core got hurt. As mentioned before; they gotta throw to someone.
Your 2017 New York Giants, ladies and gentlemen.
New Orleans Runners
With Peterson out of the way, the Saints can now settle in to a cohesive unit, much like they did last year with Mark Ingram and Tim Hightower. New Orleans totaled 15 touchdowns between the two. The Saints tacked on another eight touchdowns either by running backs or rushing. That's a lot of pay dirt. Through four games this year the Saints have two.
There's no reason to doubt there are more touchdowns in store for an offensive unit that scored 55 times last season.
If the New Orleans Saints running backs were stocks, BUY!!!!
The Rookies Are Coming
No one could have expected Kareem Hunt to have this kind of start to his NFL career. Hunt leads the league in all-purpose yards. The crazy part is Leonard Fournette and Christian McCaffery sit second and third in the same department. Dalvin Cook, before he got hurt, and Tarik Cohen have also made significant contributions right away. Kamara was discussed above. Even with all this talent racking up unprecedented numbers, there are even more who are very close to breaking out.
-Elijah McGuire's workload has increased every week for the Jets. This week, Bilal Powell might not be able to go. If McGuire balls out, he could leave Todd Bowles with a very tough decision in the weeks ahead.
–Marlon Mack was featured as a possible sleeper at the beginning of the year. Last week he rushed for 91 yards and a score off nine carries. Unfortunately, Chuck Pagano extinguished any thought of Mack unseating veteran Frank Gore saying, Mack is not ready to be an every-down or third-down back. The talent is unmistakeable though.
-Matt Breida out-played and out-snapped starter Carlos Hyde in Week 6's tilt against the Colts. Now many are saying it's only a matter of time before the undrafted running back takes Hyde's job outright.
There's plenty more who are either on the cusp or already there as well. Joe Mixon has established himself as the lead back in Cincinnati. Due to Rob Kelley's injury in Washington, Samaje Perine has done the same.
Aaron Jones replaced injured Ty Montgomery in Green Bay and has forced head coach Mike McCartney to find more playing time for the rookie. In New York, the Giants are scrambling to find wide receivers but have settled on Wayne Gallman in the backfield.
Keep an eye on rookies eating on the coattails. Be flexible. Be ready. You never know who will be the next to break out.