The big fantasy football news after Week 6 in the NFL and is Aaron Rodgers' injury. Early reports suggest the future Hall-of-Famer will be out for the remainder of the season. While this may be the end for Rodgers on your fantasy team, it shouldn't signal drop status for Green Bay's other weapons.
When Tom Brady blew out his knee in the first game in 2008, Randy Moss still went on to record over 1,000 yards receiving and 11 touchdowns with Matt Cassel at quarterback. When Rodgers went down in 2013 with a broken collarbone, running back Eddie Lacy and wide receivers James Jones and Jordy Nelson still had productive fantasy season.
Looking at the current Packers roster, Jordy Nelson and Davonte Adams are still must starts, Randall Cobb is a flex. At running back, it looks as though Aaron Jones and Ty Montgomery will participate in a timeshare. Start at your own risk.
Dion Lewis
New England Head Coach Bill Belichick loves to torment Patriot running back fantasy owners. It's a tradition unlike any other. This year is no different. To start the year, it seemed as though New England had established roles. Mike Gillislee was the goal line back and workhorse. James White was the third down back. Rex Burkhead was the change-of-pace back. Dion Lewis was an afterthought.
After six weeks, Lewis has emerged, much like he did in 2015 before an ACL injury ended his season prematurely. The last two weeks, Lewis had led the patriots in rushing yards. In Week 6 against the Jets, Lewis out-touched every other running back. Gillislee also fumbled, not helping matters for him going forward.
Passing Games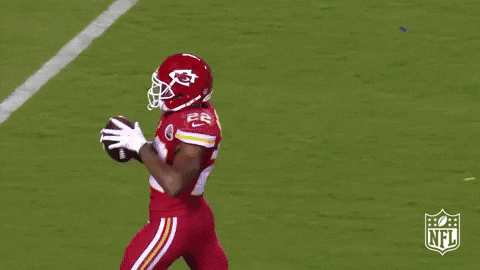 The emerging storyline after Week 1 was defenses dominating the offenses. While there have been some significant offensive outbursts in the weeks to follow (Philadelphia, Kansas City, Rams and Houston, among others) the majority of the NFL has seen a decline in points scored. Only seven teams averaged less than 20 points per game last year. That number is 13 through six games this year. On Sunday, defenses/special teams scored 14 touchdowns.
Some of the lack of production is defenses, the other reason may be a really bad crop of quarterbacks currently considered starters. Only four players caught over 100 yards on Sunday. Antonio Brown (155), Larry Fitzgerald (138), Chris Thompson (105) and Demariyus Thomas (133). At the same time, eight running backs went over 100 yards.
Consider these numbers going forward. Put more value on wide receivers that produce weekly. If you can't get the handful of receivers who do this, it may be time to stream wide receivers. Look for advantageous match ups, because right now the list of must-start wide receivers are few and far between.
Adrian Peterson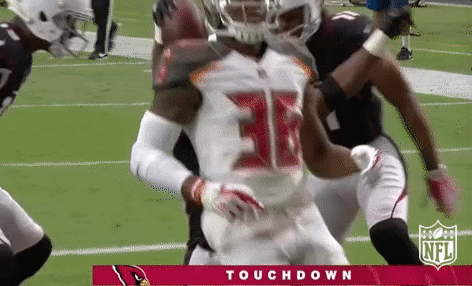 No one could have expected Peterson to come in and perform the way he did in his initial game with Arizona. 26 carries for 134 yards and a score, Peterson looked like the punishing running back of old. In turn it opened up the Cardinals offense. Of course this must be taken with a grain of salt. Tampa Bay gives up the second most yards per game.
Nevertheless, AP's performance leaves much to be discussed. What can we expect from Peterson going forward? Was this output more about the defense than Arizona's offense?
These are all valid questions but they ignore the elephant in the room.
What does this do to David Johnson's value once he returns from injury?
When Chris Johnson, Andre Ellington and Kerwynn Williams were sharing carries, there was no doubt Johnson would pick up where he left off last year as the primary back. But if Peterson continues to perform like he did on Sunday, it's hard to imagine the Cardinals sitting him on the bench when Johnson returns. It would be more likely for Arizona to keep Johnson on the bench to make sure he's healthy and start a running back by committee approach with the two ball carriers once they deem him 100%.
In any event, sell high on Peterson while he's the lone back in Arizona. No one will think less of you for dropping Johnson. If you're holding on to him for the fantasy football playoffs, it might not be worth it at this point.