The Houston Rockets defeated the Golden State Warriors 122-121 Tuesday night. Kevin Durant's last second shot was waived off, ruining banner night in Oakland. It was an incredible debut for the 2017-18 NBA season. What may make this a season to enshrine however, will not have anything to do with who is the last team standing in June, but rather the antics of Warriors role player Nick Young. The third player off Golden State's bench has finally found an appropriately "Swaggy" home…and we should all be thankful.
If there has been one consistent highlight in the last four rebuilding years for the Los Angeles Lakers, it has been the emergence of Nick Young as a household name. While Young has been in the league since 2007, only recently has he become a household name.
Maybe it's the meme?
Or is it the gif?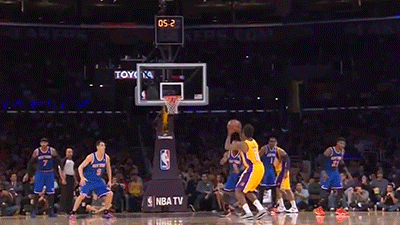 Or was it some sort of sympathy we felt for him watching Gilbert Arenas sneak (break) into his home and terrorize him and his family?
Whatever the case may be, Young–nee–Swaggy P has endeared himself to the NBA universe and indirectly the world.
Before the season started the Javale McGee-Swaggy combo titillated the NBA. The possibilities endless, the entertainment infinite.
We cried during the cinnamon challenge.
Not only did Nick Young and JaVale McGee reunite, they're key contributors on a potential dynasty. I. LOVE. IT. #NBA #DubNation pic.twitter.com/5xlQtKXjZ2

— Alex Kennedy (@AlexKennedyNBA) October 18, 2017
The laughs, oh the laughs when they re-encacted a scene from Bad Boys 2.
RINGER TABLE READS
Nick Young and JaVale McGee chose to read as Marcus and Mike from 'Bad Boys II'

Share this with a Warriors fan tonight pic.twitter.com/2OB0PCJNpg

— The Ringer (@ringer) October 18, 2017
Even on game day, before the tip-off. McGee gave one last nod to the basketball gods, or maybe he was inspiring Young.
First thing JaVale did with his ring: Walk over to Nick Young and wave it in his face.

— Anthony Slater (@anthonyVslater) October 18, 2017
When Young entered the game as the third player off the bench, he did what he has always done. For the first time, however, it was what was asked of him, within the offensive game plan.
Shoot. Your. Shot.
Swaggy P. Golden State Warrior. pic.twitter.com/sbjLyhPPOR

— Bleacher Report (@BleacherReport) October 18, 2017
Swaggy went crazy.
17 points (6/7FG, 4/5 3PT)
9 minutes

The Nick Young era in Golden State has officially begun. pic.twitter.com/LPuO1Yv4Cw

— Bleacher Report NBA (@BR_NBA) October 18, 2017
When all you've ever wanted to do is shoot the ball, and all your team wants you to do is shoot the ball, what is to stop you from…shooting the ball?
Nick Young finished his first game in Golden State with 23 points. In 26 minutes. 8 of 9 from the floor. 6 of 7 from three.
Wayne Gretzky once said "You miss 100% of the shots you don't take."
Young might not repeat the game he had on opening night. Thanks to Golden State's offense and Swaggy's game though, there's no shot he won't take. For that, we should be thankful. 100%.
"Don't try to play hero ball, just give the ball to Nick Young" pic.twitter.com/uCCj0KNQyK

— Souf Sil Fa Lil (@Nicktheegr8) October 18, 2017