Many fantasy owners have been riding their big names or early draft picks since the beginning of the season, but by Week 7, you mostly understand who your go-to guys are. For instance, you can't possibly bench Melvin Gordon even though he has a bad matchup against a Denver defense that hasn't allowed a rushing touchdown. It would be the most over-managed fantasy football roster this planet has ever seen. It's all about finding the right fringe starters to plug in, finding harmony amongst your lineup. Leave the caution tape on your bench and give these easy matchups the green light for your Week 7 fantasy lineup.
START 'EM
Alex Smith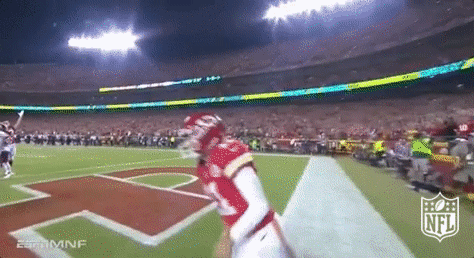 For some reason, people still don't consider Smith as a must-start. It could be the fact that his past continues to linger in the back of fantasy owners' minds, or it could be because he's had 16 points or fewer on three different occasions this year. No matter what the reason is, Smith will restore your faith yet again with another big game against the Raiders.
Alex Smith's numbers vs. #Raiders:

– 9-1 career record (7-1 w/ #Chiefs)
– 63% completion, 19 TDs, 4 INTs
– 4 games w/ 9.89 ypa or better pic.twitter.com/88OW0kDI2h

— BJ Kissel (@ChiefsReporter) October 17, 2017
He's been nothing but solid against Oakland in his past, and that was before he climbed the quarterback ladder thanks to Andy Reid's playcalling this season. Factor in the Raiders' 19th ranked defense against QBs in fantasy this year as they've completely struggled to live up to expectations, and you should be thrilled about putting Smith in your starting lineup this week.
Rishard Matthews
If you're in the business of looking for touchdowns, you have come to the right place. When the Browns played the Texans last week, they gave up a touchdown to top receiver DeAndre Hopkins. The week before, they gave up a touchdown to Jermaine Kearse. In Week 4, the Browns gave up a score to AJ Green.
Guess what happened when T.Y Hilton played the Cleveland defense in Week 3. You're picking up on the pattern here, right? Over the past five weeks, the Browns have given up a touchdown to the opposing team's top wideout. The only time they didn't give up a score was when they gave up 11 catches for 182 yards to Antonio Brown Week 1. Matthews is a must-start in all fantasy settings.
Adrian Peterson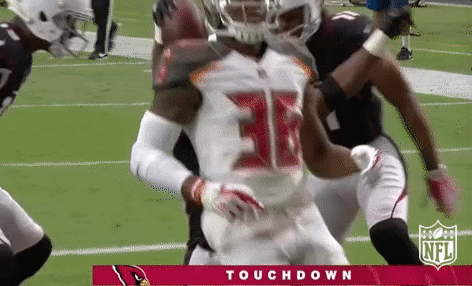 This is my formal apology to Adrian Peterson. Last week, I put him on the Sit Em list, and to be honest, I'm happy I did it. Peterson clearly saw my harsh words about how he's joining the worst rushing team in the league and didn't know their playbook. Guess what? He then erupted for 134 yards and two touchdowns. Who knew the only push AP needed was from me?
Touchdown on your first drive as a Cardinal? ✅@AdrianPeterson had quite a debut for the @AZCardinals! See you at Twickenham, AP 👋#NFLUK pic.twitter.com/F4s80KKVMc

— NFL UK (@NFLUK) October 16, 2017
It's still not easy trusting Peterson at this point. He went against a Buccaneers defense that has been carved up by running backs before, but how will he do against a real defense? Luckily, we won't have to answer that question for another week or two, as the Cardinals go head to head against the worst defense against running backs in fantasy football, the LA Rams. With seven rushing touchdowns over six games, Peterson is an easy play once again.
TY Montgomery 
Montgomery is another guy who deserves a second chance after making last week's Sit Em list. Granted, he deserved to be benched, but this week he's due for a bounce back. It was easy to be skeptical about starting Montgomery in your lineup due to his lingering rib injury, but it looks like he's all but healed up, or at least is practicing like he is.
Ty Montgomery (ribs) practicing fully Wednesday. https://t.co/qQV9k5IfTY

— FantasyLabs NFL (@FantasyLabsNFL) October 18, 2017
This is the perfect timing for Green Bay, as they badly need to lean on the run game now more than ever. The Packers will still have to force the ball to their talented wideouts, but with Brett Hundley making his first start under center this team is going to have to give Montgomery the ball early and often. Even if Hundley is in a passing situation, having a former receiver as a check-down running back makes him fantasy gold for this week.
Jerick McKinnon 
McKinnon definitely isn't one of the go-to running backs that you've been riding since day one, but he's proven that he should be the waiver wire edition of a lock in your lineup until proven otherwise. Latavius Murray was brought in to be this team's backup to Dalvin Cook, but has been completely surpassed by McKinnon.
RB Jerick McKinnon @JetMckinnon1 has been filling the void left by Dalvin Cook. Check out his wk6 highlights here for the @Vikings! #Skol pic.twitter.com/iF0bRhlxEp

— NFLAustralia (@NFLAustralia) October 18, 2017
Over the past two weeks, McKinnon has racked up points through the air, on the ground, and most importantly, by finding the end zone. With 164 yards on the ground, 81 in the air and three scores, there's no way you can bench him at this point.
Going against a defense that just got carved up by Jordan Howard got 160+ yards should only give you more confidence. As the Ravens keep spiraling downward and the Vikings continue to lean on McKinnon, it's clear he's in the perfect position for a start this week.
SIT 'EM
Doug Martin
The artist known as the Muscle Hampster is the perfect example of understanding which fantasy players to ride, and which to avoid. Martin may be a perfect candidate for a late-round gem depending on when you got him in the draft, but this won't be the week he continues his hot start after serving a three-game suspension.
Martin may look like a must-start in fantasy thanks to two straight weeks of scores, but those have come against the Cardinals and the Patriots. It's a much tougher task to do it against a Bills defense that is currently 9th against running backs and coming off their bye week.
Plus, Martin still has not garnered enough touches to warrant so much faith in him. With only 27 carries in two games, he doesn't have the workload that can overcome a defense like this. He's worth owning, but not worth starting in fantasy this week.
Orleans Darkwa
Darkwa has finally grabbed the reigns in a poor Giants backfield and actually gave this team hope. In pretty much any regular situation, going against a Broncos team that stacked the box over 80% of the time and coming away with 117 yards would be enough to be a believer.
This is no regular situation. The Giants have the delightful task of jumping from the top-ranked Broncos to a Seahawks defense that is fourth against fantasy running backs. With Seattle coming off a bye week and looking to shut down any hope the Giants may have, look for Darkwa's fantasy value to suffer.
Samaje Perine 
It doesn't matter who you have on a bye, who's hurt that would normally start in the running back slot for your team, or if you're the biggest beard enthusiast in the world. You should stay away from Perine at all costs.
It's the kind of recipe you try to stay away from. Perine used to get a decent amount of carries, but that was before Robert Kelly was back in the fold. With the arrival of Fat Rob from the sidelines, he might take a backseat in this Redskins offense as his demotion to third-option is something you want nothing to do with.
If that wasn't enough, Perine is going against the defense that has allowed the fewest rushing yards this season. Even if he was getting 25 carries, he'd be someone you should steer clear of. Unless you have Thompson, there's no one in this backfield you should start.
Kelvin Benjamin
It's time to pop the tires in this Kelvin Benjamin bandwagon before it starts picking up speed and driving away from a reasonable fantasy decision. Benjamin has finally looked like the top receiver he's labeled as over the past three weeks, which should warrant a start until he proves himself otherwise. That rule flies out the window the minute a knee injury comes into play.
Kelvin Benjamin (knee) and Luke Kuechly (concussion) did not practice, while Cam Newton and several key Panthers starters were limited. pic.twitter.com/eip3ePixfv

— Chris Emma (@CEmma670) October 18, 2017
Benjamin has been on the injury report over as of late and has clearly gotten over it with 17 catches for 261 yards and a touchdown since Week 4, but he's never left practice in this way. A matchup against a middle-of-the-road Bears secondary would've been nice, but injuries are too much the gamble on this week. A questionable Cam Newton and a knee problem are just too hard to ignore this week.
Andy Dalton
The Red Rocket has enjoyed a quiet resurgence from the absolute miserable start of this season, but he's not about to give gingers a good name just yet. Instead of flying above the competition once again, he's going against a Steelers team that is currently best against quarterbacks thus far in fantasy.
Just look at what they did to Alex Smith last week. The Steelers are playing too well right now to bet against, especially considering how bad Dalton plays against them. Aside from a rushing touchdown during the team's last meeting with Pittsburgh in 2016, Dalton managed just 154 yards and a pick. It's a fantasy performance like this you should get used to, not another solid outing.