Last night, the world watched a barrage of home runs in the second game of the World Series. Joc Pederson, who started specifically for his ability to hit Justin Verlander's high-velocity pitches, crushed a shot in the fifth inning. Then Corey Seager had a two run blast in the sixth. In the ninth, with Jansen on the mound, Marwin Gonzalez hit a monster into the deepest part of the park: center field.
In extras, the barrage reached historic numbers. Altuve and Correa went back-to-back at the top of the 10th. Puig followed with a line-drive jack down the left-field line. The hits hadn't stopped coming. George Springer's opposite-field shot in the top of the 11th didn't look like a bomb when it left the bat, but it cleared the wall. That was all for the a Astros, but the Dodgers still had one more mega-shot from Charlie Culberson which the Dodgers' sub celebrated heartily.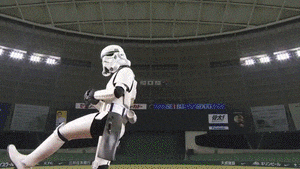 While some of the home runs were due to the pitcher throwing mistakes which were left over the plate, some balls were jacked that would, on another night, not leave the park. That's because there was another factor involved.
The large volume of home runs hit in last night's game is largely due to the fact that the game temperature started at 100 degrees, and did not cool down much throughout the night.
It's a fact that there is a strong positive correlation between the temperature and long balls. Scott Garvey tried to chalk it up to "millennial baseball" with everyone swinging for the fences. To the contrary, on a night with high temperature, the ball seemed to be flying off the bat. How many line drive dingers did we see? Plenty. Jose Altuve hit one, and so did Yasiel Puig. They didn't have to swing for the fences to hit one out on a night like Wednesday, but the weather allowed them to.
This writer became familiar with the idea in the 1999 World Series Game 2. David Cone was pitching against the Braves when a high flyball was caught on the tracks. That was on a cold Atlanta night, and the announcers said that on a warm night, the ball would be fifteen rows deep.
Physicist Alan M. Nathan, Professor Emeritus of Physics at University of Illinois studied the phenomenon and found a strong positive correlation between the temperature and the change in distance a ball was hit.
Furthermore, the analytics organization Beyond The Box Score put together a chart for games played between 1990 and 2013 that tracks major hitting stats by the temperature of the game.
These studies have been replicated by other scientific organizations who concluded that high temperatures lead to higher offensive production and more home runs.
As the series moves to Houston, expect cooler temperatures and fewer home runs that we had last night. Wednesday night was something spectacular.