The winds of change have started to blow the last remnants of a prolonged summer into the thinning atmosphere as the clouds roll in and with it, fall, winter and the fantasy football trade deadline.
There are really no rules to trading in fantasy football. Maybe a few unwritten ones. For the most part however, if two individuals agree to a deal regardless of the particulars that trade becomes official. Anyone can trade; those who linger near the top in standings may look for the final piece to shore up their roster as they head into the playoffs, the middle tiered teams will look to fill weaknesses to make the last push into the playoffs and last place teams can trade with the hopes of finishing the year not in last place.
No one or nothing is out of bounds when it comes to trades. In fact, one of the big items to add or trade is the Carolina defense. The Panthers' remaining opponents are the Dolphins, at Saints, at Jets, Vikings, Packers and Buccaneers. To add to that, Carolina is at home against subpar offenses for the entire fantasy football playoffs.
Here are some other names to either buy or sell.
Buy Low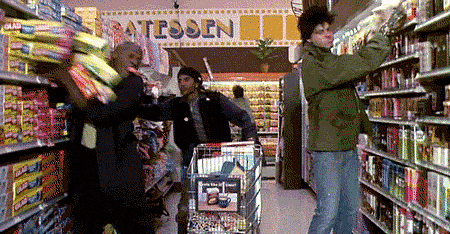 Baltimore Pass Catchers
Only the Saints completed more passes last year than the Baltimore Ravens. When Baltimore signed Danny Woodhead in the offseason, a continuing emphasis on the passing game was expected. When Woodhead went down in the first quarter, that all changed. The Ravens offense has been a mess and injuries have played a big part. Two weeks ago against the Vikings, Baltimore was without Jeremy Maclin and Breshad Perriman, and Mike Wallace was injured early.
.@danny__woodhead returns to practice. #RavensFlock pic.twitter.com/cbbRZFG5gf

— Baltimore Ravens (@Ravens) November 1, 2017
Expect things to change with the return of Woodhead. The Ravens altered their game plan against Tennessee and passed the ball 52 times with 34 completions. With Woodhead, the Ravens employ one of the biggest passing threats out of the backfield. The last two weeks in the fantasy football playoffs, Baltimore faces Cleveland and Indianapolis, currently ranked 18th and 31st in passing yards allowed. Expect big numbers from Maclin and Woodhead down the stretch.
Tennessee Running Backs
Both Derrick Henry and Demarco Murray currently rank in the top 30 at running back. Tennessee is 10th in rushing yards and average 27 rushes to 30 passes per game. The problem is the duo is as close to an equal split as possible. Use this to your advantage.
.@Titans RBs at 1/2 point:@DeMarcoMurray: 95 rushes, 391 yards, 4.1 avg, 2 TDs@KingHenry_2: 83 rushes, 357 yards, 4.3 avg, 3 TDs

— Jim Wyatt (@jwyattsports) November 6, 2017
The Titans face San Francisco and the Rams to end the fantasy football season, 32nd and 25th in rushing defense, respectively. There's no reason you can't offer a running back with more consistent numbers with an unfavorable December schedule to entice someone who owns Henry or Murray. If I had to choose one, it would be Henry. When you have a running back situation like this, you want the one who is more likely to break a run wide open. That is Henry.
Phillip Rivers
Rivers came into 2017 having posted four straight seasons with at least 4,200 passing yards and 29 passing touchdowns. Using that metric, he is performing below expectations at the midway point with 2,028 yards and 13 touchdowns. Rivers currently sits at QB13, but has one of the most favorable schedules down the home stretch. The Chargers face Dallas, Cleveland, Kansas City, Washington, and the Jets. Each opponent is ranked in the bottom half of passing defense.
Belichick adds Phillip Rivers "is a real football guy, like Tom (Brady), like Peyton (Manning)." https://t.co/9QJHRX4cWv

— Henry McKenna (@McKennAnalysis) October 25, 2017
With Rivers' consistency year in and year out and no major injuries to Los Angeles' skill position, look for a healthy second half, especially in the fantasy football playoffs.
Sell High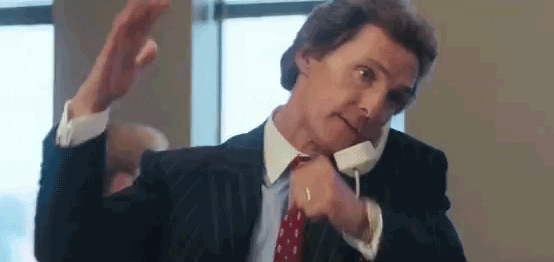 Tom Brady
It's understandable that you might want to stop reading right here, close all tabs, shut down your computer and try some sort of Men in Black memory wipe from such a hot take. Listen.
Outside of Weeks 2 and 3 where Brady threw for eight touchdowns, Brady has been…pedestrian at best. No games with more than 20 fantasy points. Also during that span, Touchdown Tommy has no games with more than two scores. His favorite weapon, Chris Hogan is battling a shoulder injury keeping him sidelined for an extended period.
#Patriots WR Chris Hogan does not need surgery for his shoulder injury, source said. Just rest & rehab, out a few weeks. Reevaluate post-bye

— Ian Rapoport (@RapSheet) October 31, 2017
After the bye, New England faces Miami twice, Buffalo twice, Oakland and Denver. Look for the Patriots to pound it on the ground in all of those match ups leaving very limited opportunities for Brady's Bunch.
Antonio Brown
Over the last three weeks heading into this week's bye, Brown has stayed consistent with 10 targets per game. At the same time, his fantasy points have dropped precipitously. 21.5, 12.5 and 7. Part of it is due to the Steelers changing their offense to feature more Le'Veon Bell. Bell's carries have skyrocketed and the Steelers are winning games, controlling the line of scrimmage and the time of possession. The other reason is the emergence of Juju Smith-Schuster.
JuJu Smith-Schuster leads all rookie receivers in: receptions, yards, and touchdowns. #Steelers

— Alex Kozora (@Alex_Kozora) November 6, 2017
Since Smith-Schuster replaced Bryant as the second most targeted receiver on the Steelers, Brown's numbers have declined. In Week 8, Smith-Schuster had the same amount of targets as Brown (10) but had 193 yards to Brown's and a score.
If you look at the schedule going forward, Pittsburgh faces Baltimore in Week 3, a traditionally low scoring game, and then the Patriots. While New England has struggled on defense, Bill Belichick's strategy has always been to take away a team's best option. For Pittsburgh, who is that? Bell or Brown. Is it worth the gamble?
Trading Brown is a dubious task, but given the right package in return, it might be worth it.
Todd Gurley
Gurley has been a beast all year long, surpassing all his numbers from last year just halfway through this season.
Todd Gurley in the end zone. The Rams offense today. #LAvsNYG pic.twitter.com/D319i2eLF9

— NFL Fantasy Football (@NFLfantasy) November 5, 2017
Don't look to far into the future or you might get shell shocked. The Rams have the most running back-unfriendly schedule the rest of the way. Houston and Minnesota are ranked second and first, New Orleans must have dug deep into the Louisiana voodoo as they are looking like a top tier defense, ranked 14th against the run. After that, Arizona, Philadelphia, Seattle, Tennessee are all ranked in the top 12. There's not one opponent in the team's last seven games in the fantasy season that has a poor run defense.
The Rams have been a great story and the offense has been incredible. Look for more Goff going forward however as the upcoming run defenses look to be about as much fun as the Upside Down in Stranger Things.